The first bilingual health and wellness app in the region by du draws applause at the Arab Health Exhibition & Congress 2014.
du, one of the UAE's leading telecommunications providers, launched the region's first bilingual health and wellness app in both English and Arabic to promote personal health.
Called the du Wellness App, it monitors calorie intake, measures daily activities, tracks progress of physical exercises and acts as a virtual fitness companion to its users.
Launched as part of its Every Step Counts campaign, the free iOS app comes with an easy-to-use, comprehensive dashboard and can store data on du's cloud-based platform.
Functions of the health and wellness app
Track food, nutrition and physical activity on a stand-alone basis and can also be coupled with other fitness trackers such as FitBit and Jawbone UP.
The built-in pedometer can count whether users have walked the recommended number of steps and the total progress they made overall.
Offering advice on consuming the right amount of food of right quality and counts calorie intake.
By simply selecting the food items from the nutrition option in the health and wellness app, users can track the total calories present in the food taken that far.
Hala Badri, Executive Vice President, Brand and Communications of du:
"Our new app brings people together with the objective of improving fitness levels throughout the UAE, the region and beyond, unifying them at a personal level through their passion to live a healthier life fuelled by positive energy. It is the natural evolution of our Every Step Counts campaign – now wellbeing is more mobile than ever"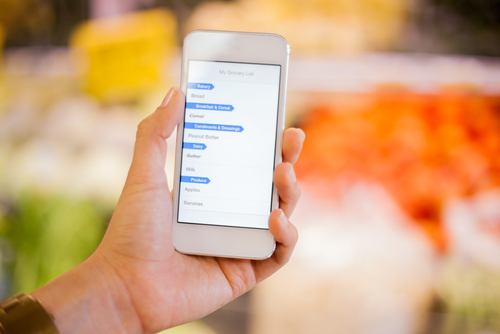 The health and wellness app aims to help people achieve better health outcomes by making them aware of their food and nutrition behavioural patterns through useful information and instant feedback available 24/7 on their mobile phones.
Users can also make healthy living a challenging and enjoyable activity.
Competing with their friends by sharing information about their progress on social networks from their mobiles.
The company reported that they are also working on releasing an Android version of the health and wellness app within a few weeks.
du mHealth Services & the UAE Government
The release of the du Wellness app is particularly relevant in the wake of du's recent deal with the UAE Government to provide mHealth services.
du, along with Etisalat, signed a two-year contract with the UAE's Ministry of health to provide mHealth services to patients suffering from diabetes, cancer, respiratory and cardiovascular diseases.
The agreement also includes providing:
Remote monitoring solutions
mHealth applications for obesity control
Patient education
Medical video conferencing to push healthcare services deep into non-urban parts of the country
Osman Sultan, CEO, du.
"We look forward to introducing the Obesity Control Programme in partnership with the Ministry of Health, to encourage young people to adopt a healthier lifestyle through engaging content,"

"This will be a continuation of our efforts to deliver on the UAE leadership's vision of making the world's happiest nation the healthiest, too."
Abdul Rahman Al Owais, Minister for Health, the UAE.
"The country is facing a major public health challenge with non-communicable diseases, such as diabetes, cancer, and cardiovascular diseases, and this partnership represents our commitment to fight these diseases by delivering high quality mhealth services to all Emiratis and expats regardless of location,"

"Mobile health technology is at the heart of our strategy to deliver medical services that tackle the growing burden of non-communicable diseases."
Log in or register for FREE for full access to ALL site features
As a member of the nuviun community, you can benefit from:
24/7 unlimited access to the content library
Full access to the company and people directories
Unlimited discussion and commenting privileges
Your own searchable professional profile
Not yet a member?
Register now
Already a member?
Log in for immediate access: