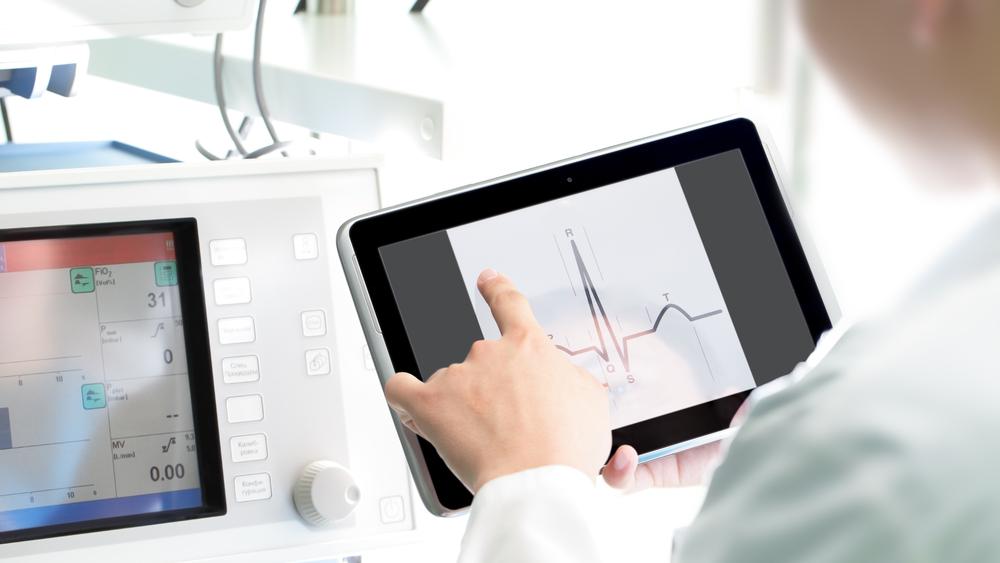 What is eHealth?
eHealth is a broad term, and refers to the use of information and communications technologies in healthcare.
eHealth covers a lot of territory, which is why digital health industry experts often contest exactly what the term means – and to add to the confusion, it's also frequently used as a synonym for Health IT.
The Journal of Medical Internet Research defines eHealth as:
"...an emerging field in the intersection of medical informatics, public health and business, referring to health services and information delivered or enhanced through the Internet and related technologies.

In a broader sense, the term characterizes not only a technical development, but also a state-of-mind, a way of thinking, an attitude, and a commitment for networked, global thinking, to improve healthcare locally, regionally, and worldwide by using information and communication technology."
The World Health Organization (WHO) defines eHealth as:
"...the cost-effective and secure use of information and communication technologies in support of the health and health-related fields including healthcare, health surveillance and health education, knowledge and research."
The European Commission defines eHealth as:
"...the use of modern information and communication technologies to meet needs of citizens, patients, healthcare professionals, healthcare providers, as well as policy makers."
Depending on how people choose to define it, eHealth encompasses a wide variety of sub-domains of digital health such as:
Electronic Health Records (EHR)
Electronic Medical Records (EMR)
Health IT systems
Consumer health IT data
Virtual healthcare
Mobile Health (mHealth)
Big data systems used in digital health
How is eHealth used?
Due to the extensive permeation of information and communications technologies, there are endless potential applications for eHealth. Some of its broadest applications include:
Electronic Health Records (EHR) and Electronic Medical Records (EMR) which include patient records, e-prescribing, clinical administration systems, e-booking and digital imaging & archiving systems.
Telemedicine and telehealth systems that transmit medical information for diagnostic purposes resulting in lower costs, increased patient access and optimized use of digital health assets.
Consumer informatics applications that include thousands of health-oriented websites and hundreds of thousands of mobile health apps that are becoming increasingly popular.
Clinical healthIT systems such as radiology, nursing healthIT systems, computer-assisted diagnostics, medical imaging, and surgery training and planning systems that help physicians provide more accurate diagnoses and treatments.
Integrated regional, national and international networks that allow health services to be deployed in remote and rural areas.
Online health IT systems - such as health portals - that are widely used to disseminate health information to promote healthy behaviours in patients and consumers.
Specialised eHealth systems used by researchers for public health data collection and analysis - such as biostatical programs for infectious diseases, drug development, and outcomes analysis.
eHealth tools and technologies for health IT support systems – such as pharmaceutical supply chain management, scheduling systems, billing systems, hospital administrative and management systems, and other clinical decision support processes.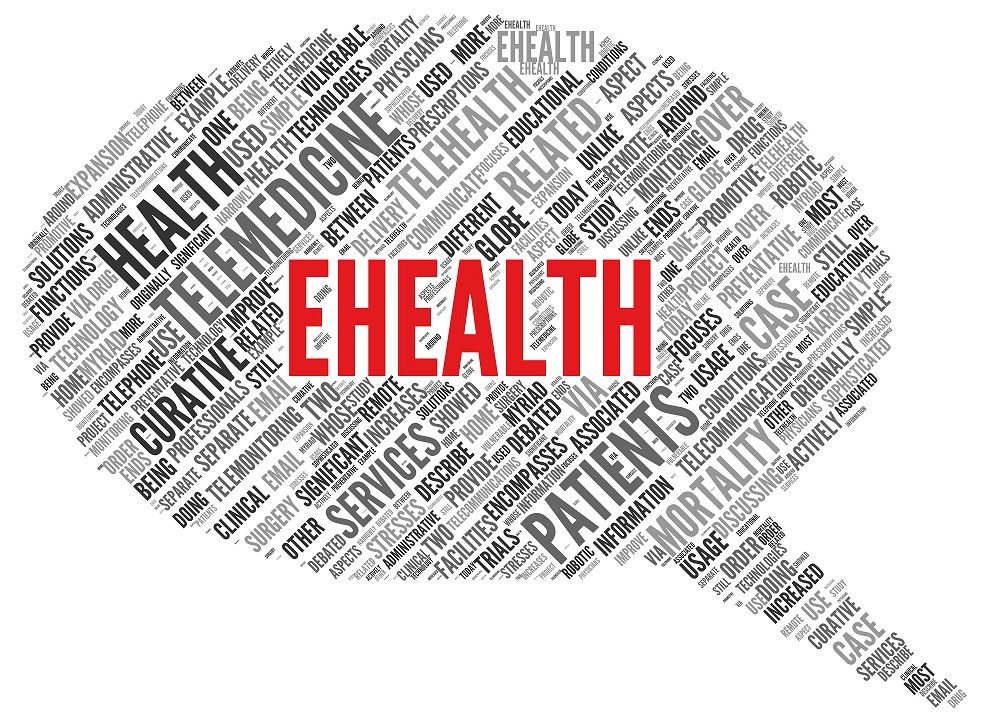 eHealth technologies improve transparency and accountability in care processes and facilitate projection of care services across boundaries.
eHealth technologies improve access to digital health technologies by reducing physical barriers such as geographic location or disability.
eHealth systems reduce clinical errors and improve evidence-based medicine by increaing the accuracy of diagnoses and appropriateness of treatment approaches.
They support patient-centric care delivery through informed decision-making based on clinical evidence and patient-specific data.
By streamlining processes and improving cost-efficiency, they reduce waiting times and wastage and improve optimal utilization of digital health assets.
Current Market and Industry Trends in eHealth

Estimates of eHealth market size vary widely depending on how eHealth is defined. According to the report "Integrating Healthcare: The Role and Value of Mobile Operators in eHealth" published by GSMA, the global eHealth market is expected to grow to $160 billion in 2015 from $96 billion in 2010, at an average growth rate of 12-16 percent.
Factors driving the eHealth market include:
Increasing participation of consumers in digital health outside of hospital settings
Increasing awareness and acceptance by healthcare professionals
Evidence of efficacy of eHealth technologies
Decreasing costs of deployment in some technologies such as software-as-a-service (SaaS), cloud computing and hosted services
Favorable regulatory climates and improved support for interoperability
Pressure to decrease healthcare costs
Rise in aging population and incidences of chronic diseases
Factors inhibiting the growth of the eHealth market include:
Continued resistance to change from healthcare professionals
Inconclusive proof of efficacy of some eHealth solutions
Complexity of systems
Lack of supporting infrastructure
High costs of health IT tools and technologies
High maintenance and service costs
Interoperability issues
Regulatory concerns regarding privacy and security
Shortage of trained professionals
Poor standard healthcare protocols
Low budget allocations in hospitals for eHealth solutions
Poor legacy systems
However it's defined, eHealth is making a big impact across the globe.
As the proof of its value for patients, providers, and healthcare systems continues to accumulate, this broad digital health field will expand and evolve, making an even bigger mark on healthcare around the world.
External Resources
Internal Resources
Relevant Blogs
Relevant News Articles
Want to learn more about the digital health industry? Use the nuviun digital health landscape diagram to explore the sub-specialties in detail.