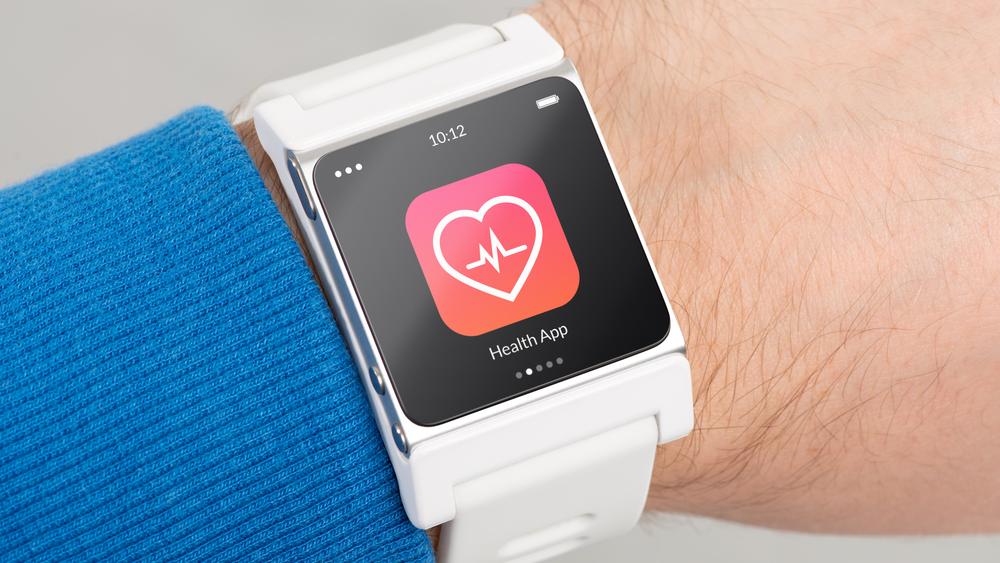 What are sensors and wearables?
Recent advances in telecommunications, microelectronics, sensor manufacturing and data analysis techniques have opened up new possibilities for using wearable technology in the digital health ecosystem to achieve a range of health outcomes.
In the past, the size of sensors and front-end electronics made it too difficult to use them in wearable tech to gather physiological and movement data.
Now, with miniature circuits, microcontroller functions, front-end amplification and wireless data transmission, wearable sensors can now be deployed in digital health monitoring systems.
Sensors and wearables allow continuous physiological monitoring with reduced manual intervention and at low cost.
Sensors and wearables can be integrated into various accessories such as garments, hats, wrist bands, socks, shoes, eyeglasses and other devices such as wristwatches, headphones and smartphones. Some sensors, mostly medical-grade ones, are used on a stand-alone basis.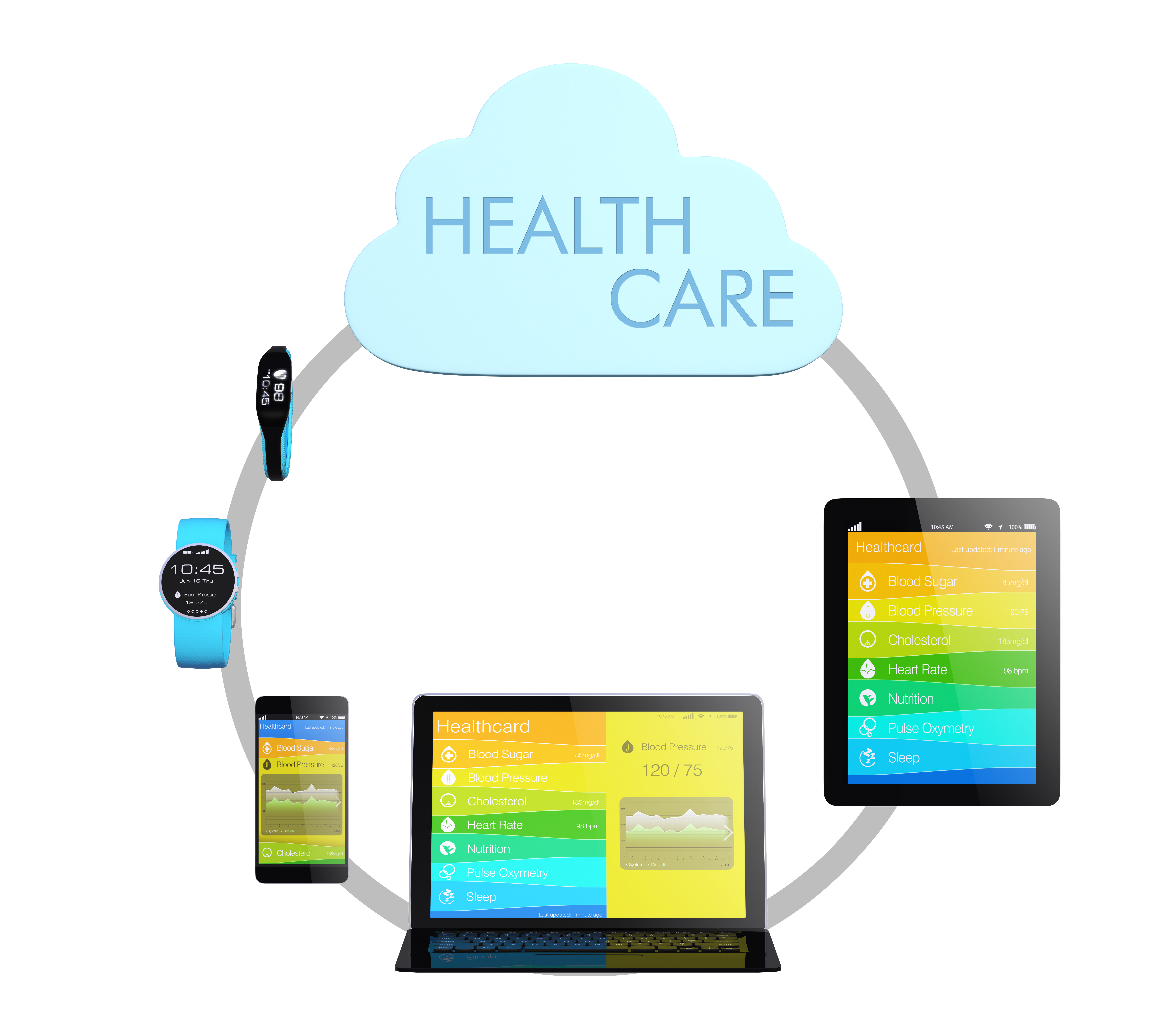 Many wearable tech products use multiple digital health sensors that are typically integrated into sensor networks comprising other body-worn sensors and/or ambient sensors.
Some monitoring systems require the gathered sensor and wearbles data to be uploaded to a remote site such as a hospital server for further clinical analysis.
With the advent of cloud-computing, many wearable sensor systems can now be easily upgraded without the need for user installation of software in their monitoring devices, which makes it easier and cheaper to maintain the health monitoring system networks.
How are sensors and wearables used in digital health?
As technology matures, and wearables and sensors are further miniaturized, more novel applications for healthcare will be developed.
We will increasingly witness integration of medical sensors into consumer electronics that will enable home-based medical data gathering and support remote care and preventive digital health programs.
Most of the present-day applications of sensors and wearables can be classified into the following five categories:
Health and Wellness Monitoring
Sensors and wearables that monitor physiological data of older people and individuals with chronic conditions can facilitate timely clinical interventions.
Some consumer-focused health and fitness sensors and wearables are widely used by enthusiastic individuals to gather quantified data about their health.
Safety Monitoring
Many sensors and wearables have been developed to detect falls, epileptic seizures and heart attacks in older people and susceptible individuals—and then send alarm signals to caregivers or emergency response teams.
Home Rehabilitation
Sensing technology is sometimes used in combination with interactive gaming and Virtual Reality environments and augmented feedback systems to facilitate home-based rehabilitation for physiotherapy, patients with heart disease, and ageing individuals.
Treatment Efficacy Assessment
Using sensors and wearables, the efficacy of treatments and outcomes of clinical trials can be better assessed. They help to track physiological changes from chronic conditions, as well as the progress of treatments on a continuous basis.
Sensors are also used to monitor, assess and improve patient compliance.
Early Detection of Disorders
By combining physiological sensors with activity monitors and consumer-end electronic devices, this application of digital health can be used for early detection of symptoms and adverse changes in a patient's health status—facilitating timely medical interventions.
Current Market and Industry Trends in Sensors and Wearables
According to a report by the IHS, the global market for wearable tech will rise to 210 million unit shipments and $30 billion in revenue by 2018 from 96 million unit shipments and $8.5 billion in revenues during 2012. Note that this report includes infotainment, military and industrial markets, as well as health and fitness.
Another research firm, On World, predicts that in 2017, 515 million sensors for wearable, implantable or mobile health and fitness devices will be shipped globally—up from 107 million in 2012.
Between 2012 and 2017, wearable health and fitness device shipments will increase by 552% and make up over 80% of the mobile sensing health and fitness device market at this time.
The same firm also estimates that by 2017, 18.2 million health and wellness WSN systems—excluding sports/fitness devices-- will be shipped worldwide and annual revenues enabled by these systems will reach $16.3 billion. Cloud connected services will make up 53% of the revenues in five years.
Important factors driving the sensors and wearables market include:
Decreasing costs of sensors
Miniaturization of physiological sensors
Integration of sensors into consumer-end devices and accessories
Rising share of ageing population
Increasing incidences of chronic and lifestyle diseases
Increased health and fitness awareness
Rise in home and remote patient monitoring
Reduced digital health costs
Accountable care organizations and reimbursements
Increasing mobile and smartphone penetration
Increasing patient/physician acceptance
Entry of big players such as Apple, Google, Microsoft and Amazon
Factors inhibiting the growth of the market include:
Privacy and security concerns
Lack of clarity in health communication protocols and standards
Regulatory issues
Lack of common standards
Interoperability issues
Crowded marketplace at the lower-end of the innovation
The future of healthcare seems to be cupped in the massive potential of the world's most tiny sensors and wearables – where technology shrinks to expand, and a generation raised on gadgets turns gray.
External Resources
Relevant Blogs
Relevant News Articles
Want to learn more about the digital health industry? Use the nuviun digital health landscape diagram to explore the sub-specialties in detail.