The Third Annual HIMSS Analytics Mobile Technology Surveys says that physicians are increasingly using mobile health technology to access patient information and non-PHI.
HIMSS Analytics, a subsidiary of the Healthcare Information and Management Systems Society (HIMSS), released the results of the Third Annual Mobile Technology Survey at the Mobile Health Knowledge Center at the HIMSS14 Annual Conference and Exhibition.
The mobile health technology survey examines the developments related to the six areas:
New Care Models
Technology
Return on Investment (ROI) / Payment
Legal & Policy
Standards & Interoperability
Privacy & Security
These were identified in the mHIMSS Roadmap, a strategic framework released at the 2012 mHealth Summit and updated in 2013.
The survey covers many topics related to the use of mobile health technology in healthcare organizations and the findings throw light on both the progress and problems faced by providers when integrating mobile health technology in care settings to improve outcomes.
"The mobile health market is one of the fastest growing areas in the health IT space. We recognize the growing importance of mobile technologies and its impact to transform the delivery of patient care,"
Said David Collins, Senior Director of mHIMSS, releasing the survey report.
Almost all of the respondents of the survey supplied mobile health technology devices to clinicians, usually laptops and workstations on wheels but the use of tablets is expected to increase in the future.
83% reported that physicians in their organizations are using mobile health technology to provide patient care.
Physicians are most likely to use mobile health technology to view patient information and non-PHI (Protected Health Information) such as clinical guidelines. Other uses include:
Education and training purposes
Clinical notifications
Secure communications regarding patients
Tracking work lists
Collecting bedside data
e-prescriptions
Bar code reading
Monitoring data from medical devices
"The Survey reflects mobile technology as a transformational tool, as demonstrated by nearly all of the respondents supplying mobile technology to clinicians. This is a great example of how providers are integrating mHealth into today's healthcare workflows. There is still work to be done by formally embracing mobile implementation strategies and measuring ROI."
Respondents identified pharmacy management, preventative support care, care continuum, telehealth interventions, closing the gap in providing care for health disparities, resource utilization, discharge management and pharma research validation as the areas in which mobile health technology can be best leveraged.
59% of the respondents said that their organizations already have a mobile health technology plan in place and another 29% are developing a plan.
Respondents consider changes to HIPAA (Health Insurance Portability and Accountability Act) guidelines, Meaningful Use requirements, Affordable Care Act and FCC and FDA guidelines as having the greatest impact on mobile health technology implementation.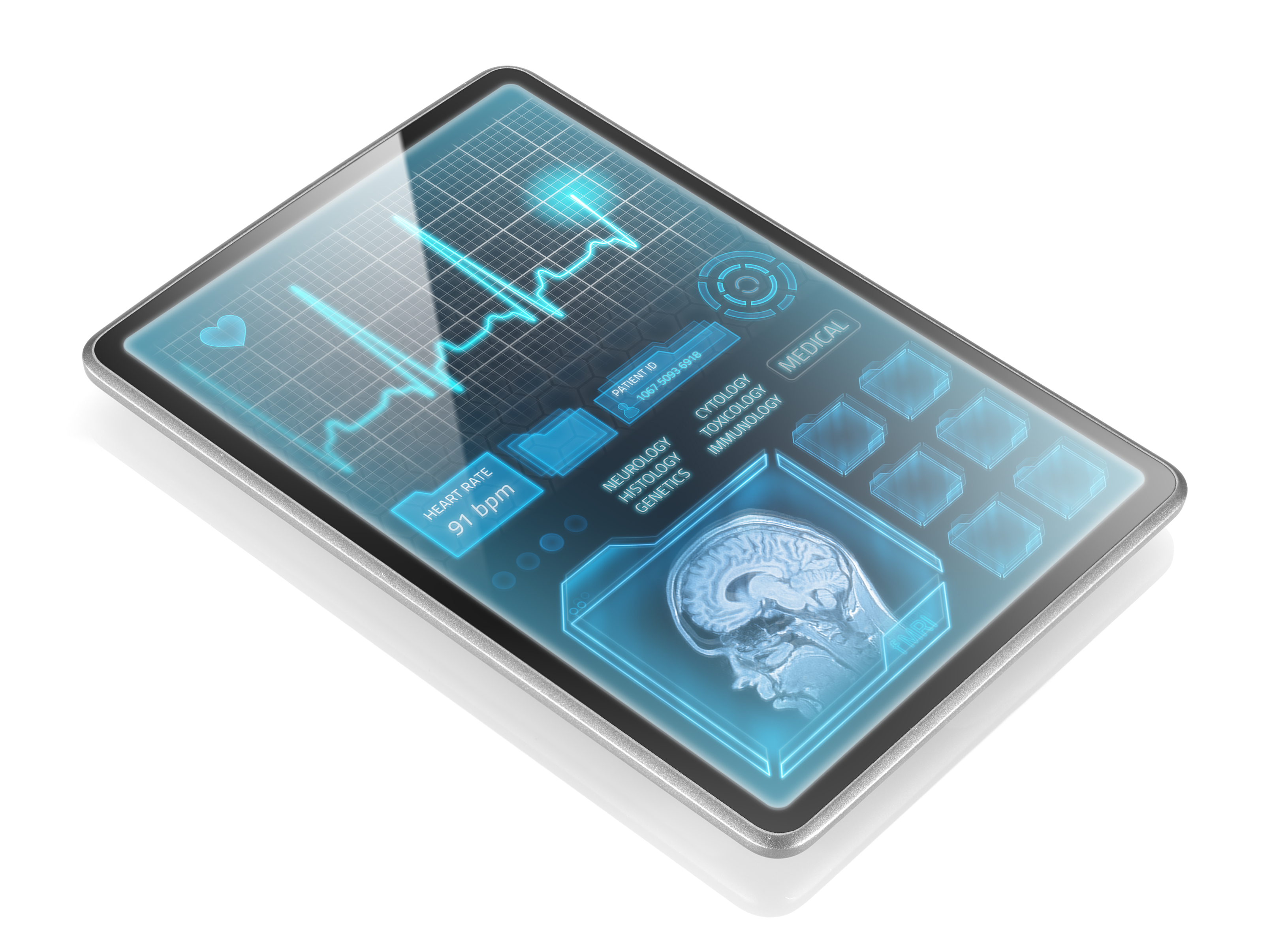 More than half of respondents reported that their organization plans to update or launch new apps in the next year.
Among the respondents who reported plans in mobile health technology, nearly two-thirds (64%) reported they would update existing healthcare apps.
Another 55% reported that their organization would launch new healthcare apps that are developed by an external health IT vendor and 52% will launch a new healthcare app that was developed internally.
35% of respondents replied that their organization supplies at least one healthcare app for patient/consumer use.
The most popular types of healthcare apps made available to patients are apps that monitor:
Chronic conditions (53%)
Physical activity (39%)
Nutrition intake (36%)
Organization's EMR / EHR app (19%)
Privacy and security is an important concern for most respondents and 95% of them are using multiple methods for securing data on mobile devices at their organizations with passwords, data encryption measures and remote wipe capability being the most widely used security approaches.
With the rising investments on mobile technology in healthcare settings, the organizations are also increasingly taking note of ROI and total cost of ownership.
48% of respondents replied that their organization formally measures ROI on mobile health technology investment and one-third indicated that they measure total cost of ownership.
Parameters for measuring ROI on mobile health technology
Improved efficiencies
Cost savings
Improved clinician satisfaction
Improved patient satisfaction
Patient safety
Revenue generation
Improved billings
Most cited benefits of mobile health technology
Improved access to view patient and reference information
Ability to view data from a remote location
Ability to enter/modify patient information
Access to clinical decision support tools
The survey report could be of much interest to investors and technology developers as it provides valuable insights into the healthcare market landscape.
Healthcare organizations are currently implementing mobile health technologies, planning their approach to future investments, adopting new technologies and there is an increasing interest to the customers.
Log in or register for FREE for full access to ALL site features
As a member of the nuviun community, you can benefit from:
24/7 unlimited access to the content library
Full access to the company and people directories
Unlimited discussion and commenting privileges
Your own searchable professional profile
Not yet a member?
Register now
Already a member?
Log in for immediate access: