The Scripps Translational Science Institute and Vantage Health join hands to transform smartphone medical apps into cancer-finding tools using novel gas chromatography and mass spectrometry techniques.
Vantage Health forms a strategic partnership with the Scripps Translational Science Institute (STSI), a National Institutes of Health-sponsored consortium led by Scripps Health in collaboration with The Scripps Research Institute.
The collaboration is to advance mobile healthcare technology and develop personalized, point-of-care screening medical apps to detect cancer.
The research intends to commercialize NASA's chemical sensing technology originally developed to trace gases in the crew cabins of International Space Station.
Vantage Health's parent company Nanobeak entered a five-year exclusive commercial license agreement with NASA to develop non-invasive disease screening mobile medical apps using sensor-based applications based on NASA's patented technology.
The strategic partnership between the STSI and Vantage Health envisions using mobile healthcare technology, creating small chemical sensor devices that can be attached to smartphones.
How will developed medical apps detect cancer?
Vantage Health will develop electronic sensors that will identify certain basic Volatile Organic Compounds (VOCs) commonly associated with lung cancer using Gas Chromatography and Mass Spectroscopy techniques.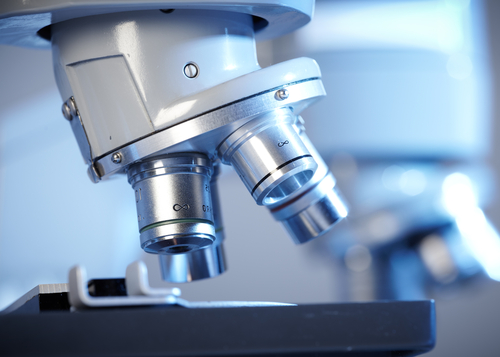 The electronic sensors present in the attached mobile healthcare technology device can interact with and detect the presence of VOCs (which are organic chemicals that have high vapor pressure at room temperature) present in the air.
The VOCs can be detected even when the concentration of the compounds is very low and they can predict the molecular structure of certain volatile organic compounds with reasonable accuracy.
The STSI will assist in the testing, evaluation and detection of VOCs to calibrate and validate the results by Vantage Health's electronic sensors.
STSI's Center for Digital Medicine, which is at the forefront of translating wireless and genetic medical technologies into high-quality, low-cost treatments for patients, will plan and execute the clinical trials of these cancer-detecting devices.
The original technology developed by the NASA has been successfully used by various other US federal agencies to detect:
Trace chemicals in planetary exploration
Air monitoring in mines
Leak detection in oil refineries
Chemical agent detection in hazardous environments using small devices attached to cell phones.
The electronic sensors developed from carbon nanotubes are inexpensive, light-weight and consume very little power.
Now Vantage Health aims to translate that technology into low-cost, point-of-care, non-invasive mobile healthcare technology for the early screening of:
Lung cancer
Colon cancer
Breast cancer
Prostate cancer
Ovarian cancer.
The smartphone mobile healthcare technology device is placed near the mouth of the patient to analyze his or her breath print to detect certain VOCs emitted by the cancerous cells.
Detecting cancer through medical apps and the future
At present, only 15% of the lung cancer cases are screened at an early stage.
These mobile healthcare technology devices and medical apps will help health authorities detect cancer at very early stages and provide patients and physicians with tools to better manage cancer spectrum diseases.
The mobile healthcare technology also offers the possibility to develop mobile screening capabilities for:
Medical adherence
Heart failure
Diabetes
Tuberculosis
Oxidative stress disorder
Metabolic impairment
HIV/Aids
When these smart cancer-detecting phones enter the market, they will transform the way a wider range of cancer diseases are diagnosed and treated.
Log in or register for FREE for full access to ALL site features
As a member of the nuviun community, you can benefit from:
24/7 unlimited access to the content library
Full access to the company and people directories
Unlimited discussion and commenting privileges
Your own searchable professional profile
Not yet a member?
Register now
Already a member?
Log in for immediate access: