A new study finds that the way the brain processes stressful situations correlates with future vulnerability to the development of depression and anxiety.
If you could look into the future and see where you'll be in 3 years, would you? If you knew that, several years from now, memories of an illness, accident, or the death of a loved one might lead to depression and anxiety, would you do anything differently?
There's no magic-8-ball app for this yet. However, scientists from Duke University have discovered a new strategy for predicting if an individual is at increased risk of developing depression or anxiety following stressful life events.
The Duke research team reports in the journal Neuron, today, a link between how college students respond to angry or fearful images and their ability to manage stressful situations later in life.
"Our results indicate that the response of the amygdala to threatening faces may serve as a biomarker that could indicate risk for the development of depression and anxiety in response to stress," lead author Johnna Swartz told nuviun. "Thus, this biomarker could be used to guide individuals to seek treatment early if they encounter major stressful life events, and potentially prevent the onset of a more chronic, difficult-to-treat disorder."
Depression Affects 400 Million Worldwide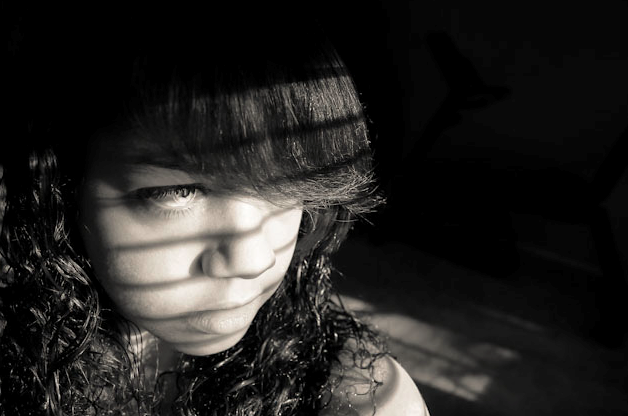 Source: darcyadelaide (Flickr: CC)
Depression, according to the World Health Organization (WHO), is a disorder characterized by sadness, loss of interest, feelings of guilt, low self-worth, sleep disruptions, and difficulty concentrating. Depression can impair an individual's ability to cope with life stressors, to hold a job, and even to get out of bed. At its worst, depression can lead to suicide.
Mental illness, including depression and anxiety disorders, has a significant effect on the lives of many around the word. Approximately 400 million individuals suffer from some form of depression globally, according to the World Health Organization.
The statistics are quite significant. In the United States and the Middle East, 1 in 10 people report episodes of depression. In Canada, nearly 1 in 8 people have depression, while 1 in 5 people have mental illness or substance abuse. In Europe, 1 in 10 people have taken time away from work because of depression.
Investigators showed threatening photographs to 753 college-aged participants, all of whom reported being free of depression and anxiety at the time of the study. Using functional magnetic resonance imaging (fMRI), the research team was able to measure participants' amygdala reactivity.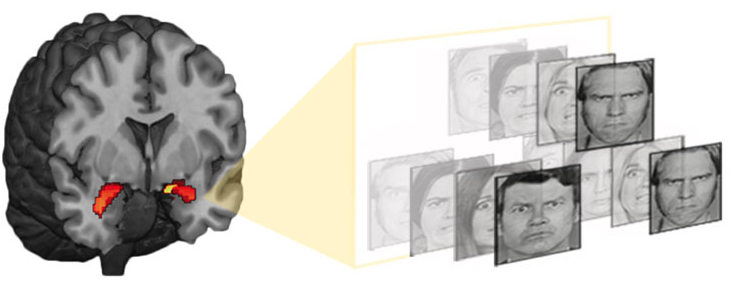 The strength of the amygdala's response to threatening faces predicts psychological responses to stress in the future. (Source: Annchen Knodt/Neuron 2015)
The fMRI is a non-invasive method of measuring brain activity that helps neuroscientists understand how the healthy brain works, and how diseases, including mood disorders like depression and anxiety, can disrupt that brain activity.
According to the study, greater amygdala reactivity to common stressors could lead some participants to react more strongly to stressful situations than others. They might even remember events differently. This altered stress response is a key symptom of depression and anxiety disorders.
After establishing baseline levels of amygdala reactivity for each participant, investigators sent online surveys at three-month intervals to assess participants' current mood and current life stressors. Symptoms of depression and anxiety were also recorded.
Predicting Depression and Anxiety
Results indicate that baseline threat-related amygdala reactivity predicts psychological vulnerability to common life stressors in the future. Participants with relatively heightened levels at baseline reported more symptoms of depression and anxiety at follow-up.
This relationship between baseline amygdala reactivity and resilience to life stressors (e.g., the death of a loved one, a car accident, a significant illness, a job change) was shown to last 1-4 years. These college students' reactions to pictures of angry or sad faces impacted their ability to recover from break-ups, lay-offs, and credit card bills in the future.
Would You Want to Know?
The investigators identified a predictive biological marker of risk for the development of depression and anxiety. But I wonder: would you want to know if you would likely suffer from clinical depression in the next few years? Is there any way to reduce reactivity to stressors in order to prevent or lessen the severity of future mental illness?
Yes, according to Dr. Swartz, who was more than happy to address nuviun's question:
"Both pharmacological treatments (e.g., selective-serotonin reuptake inhibitors) as well as therapies (e.g., cognitive behavioral therapy) have been shown to reduce amygdala reactivity to threat. Moreover, using real-time fMRI biofeedback shows participants their amygdala response during an fMRI scan. Studies have demonstrated that individuals can learn to reduce their amygdala reactivity using this fMRI biofeedback."
The fMRI is an expensive test, though. Now that Swartz's team has identified the predictive marker of risk, the next step is to find a less expensive method to identify patients' baseline amygdala reactivity levels.
"One of the next steps of our research," Swartz told nuviun, "is to identify genes that predict heightened amygdala reactivity to threat. It is much more cost effective to obtain DNA from a saliva sample than to perform an fMRI scan; thus, identifying genes that predict amygdala reactivity could provide a less expensive screening tool to aid in assessing individuals' future risk for the development of depression and anxiety."
Log in or register for FREE for full access to ALL site features
As a member of the nuviun community, you can benefit from:
24/7 unlimited access to the content library
Full access to the company and people directories
Unlimited discussion and commenting privileges
Your own searchable professional profile
Not yet a member?
Register now
Already a member?
Log in for immediate access: