HealthXL, the global clearing house for innovation in healthcare, brought together over 90 global healthcare leaders for the HealthXL Global Gathering
On February 27th HealthXL brought together over 90 global healthcare leaders for the HealthXL Global Gathering in Dublin. The exclusive half-day event featured nine international digital health companies which presented solutions addressing major challenges in the areas of clinical trials, chronic obstructive pulmonary disease (COPD), and heart failure.
The nine companies pitched on stage for the title of HealthXL Select. That is awarded to the company voted by the group of healthcare leaders as having the most potential to drive real global impact.
The winner was US based Vital Connect, who has developed an FDA-cleared and CE-Marked wearable patch called HealthPatchMD, capable of capturing clinical-grade biometric measurements in a continuous, configurable and non-obtrusive manner.
The eight other companies selected to pitch at the event were Alivecor (USA), Equicare Health (Canada), MediSafe (Israel), Promeditec (Italy), Benecure (USA), Zephyr Health (USA), Apervita (USA) and Sentrian (USA).
"Being announced HealthXL Select gives us access to the global HealthXL community of partners and advisors. These are the kinds of companies and individuals that can help drive our commercial efforts," said Michael Dillhyon, President at Vital Connect, Europe.

"Receiving this endorsement from top global healthcare leaders works as a significant competitive advantage for the company selected." said Martin Kelly, CEO and founder of HealthXL.
At the Global Gathering Martin Kelly also announced HealthXL's partnership with the Hermitage Medical Clinic. A leading European private hospital, it joins a network of HealthXL partners that includes global leaders such as Bupa, Cleveland Clinic, Becton Dickinson, IBM, Icon, ResMed, Janssen Healthcare Innovation, Linde Healthcare, Novartis, Partners HealthCare, Silicon Valley Bank, EY and SoftServe.
"We are looking forward to opportunities for collaboration with the other HealthXL partners and capturing the innovation opportunity before us," said Eamonn Fitzgerald, Chief Executive, Hermitage Medical Clinic.
The keynote speaker at the event was the remarkable and inspirational Mark Pollock, adventure athlete, author and founder of Mark Pollock Trust, who called for fast-tracking of a cure for paralysis through collaborations between all stakeholders.

What's next for HealthXL?
The next HealthXL Global Gathering is in Boston on April 27th. The event will focus on three HealthXL Moonshots (audacious goals) that work within healthcare in the areas of Big Data, Connected Health, and Behaviour Change. To achieve those Moonshots in the long run, we will start with three specific challenges—Heart Failure, COPD, and Clinical Trials.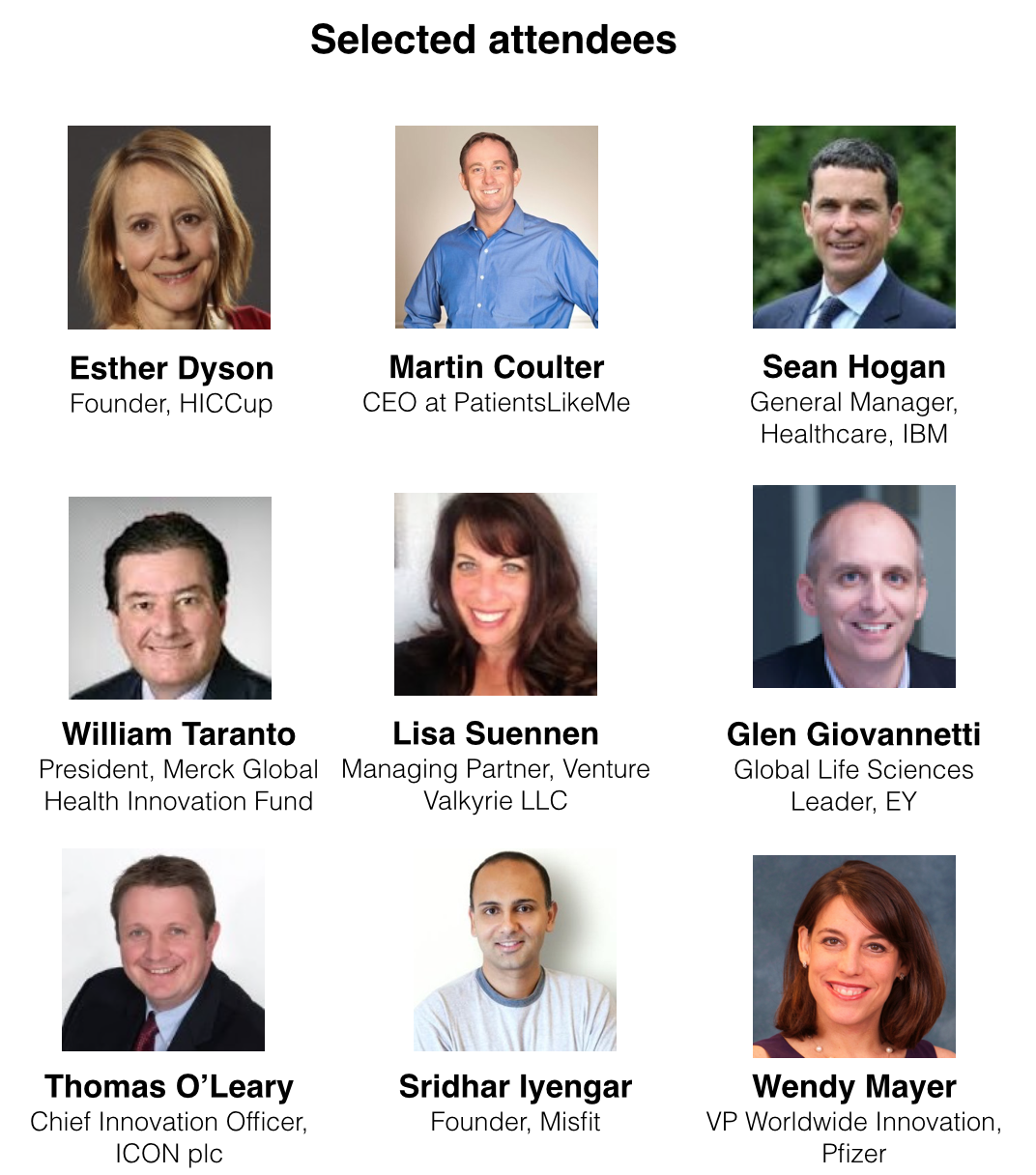 Interested in attending HealthXL events?
In 2015 HealthXL will be having a series of events in cities all over the world, including Boston, Dubai—at nuviun's Digital Health Live 2015—Melbourne, Munich, San Francisco, and Dublin. These events are by invite-only, and you can find out more about requesting a spot to attend on the HealthXL website.
The nuviun industry network is intended to contribute to discussion and stimulate debate on important issues in global digital health. The views are solely those of the author.
Log in or register for FREE for full access to ALL site features
As a member of the nuviun community, you can benefit from:
24/7 unlimited access to the content library
Full access to the company and people directories
Unlimited discussion and commenting privileges
Your own searchable professional profile
Not yet a member?
Register now
Already a member?
Log in for immediate access: