Medical futurist Bertalan Mesko, MD, PhD says there are thousands of reasons to look forward to the amazing, yet uncertain future of medicine—but we must start preparing now.
Ideally, in years patients will be in the center of the medical ecosystem being equal partners with medical professionals and being in the center of attention of healthcare institutions and decision makers.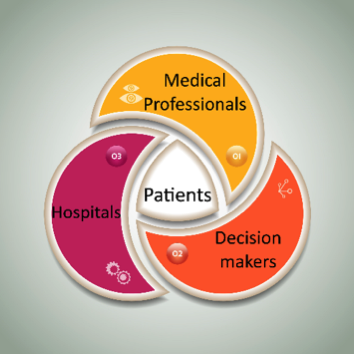 This is the best scenario we can look forward to but until then enormous technological changes are heading our way. If they hit us unprepared, which we are now, they will wash away the medical system we know and leave it a purely technology–based service without personal interaction.
Such a complicated system should not be washed away. Rather, it should be consciously and purposefully redesigned piece by piece. If we are unprepared for the future, then we lose this opportunity. Here is the list of the real examples and practical stories demonstrating why we should all be ready for these changes.
1. Gamifying Health: By playing games on Lumosity.com, our memory, flexibility, attention, and focus can be improved. The smartphone application "Zombies, Run!" requires the runner to pick up virtual supplies and escape from virtual zombie hordes making exercise more motivated. The Microsoft Kinect 3D sensor is able to monitor and analyze performance in real time, giving patients feedback as they exercise and complete assignments.
2. Augmented and Virtual Reality: Dr. Rafael Grossmann became the first surgeon to demonstrate the use of Google Glass during a live surgical procedure. Eyes–On™ Glasses uses imaging technology to find the location of the most suitable vein. Google is working on a multi–sensor contact lens that would work with Google Glass, other wearables, Android smartphones and even smart televisions.
3. Telemedicine: An autonomous remote–presence robot called RP–VITA is used in monitoring surgical patients before, during, and after their operations. Video consultation is becoming a routine part of care offered by the Stanford Hospital & Clinics.
4. Surgical and humanoid robots: In underdeveloped regions, surgical robots could be deployed so that operations are performed by surgeons who control the robots from thousands of kilometers away. Medical drones could deliver supplies and drugs to conventionally unreachable areas.
5. Genomics: The shipping cost of our sample will be more expensive than the cost of actually sequencing our genome. In years, we will stop talking about personalized medicine as it will no longer be anything special.
6. Health Sensors & Portable Diagnostics: Using devices to measure numerous health parameters is not only possible in the ivory tower of medicine as 2014 is the year of the wearable revolution. Additionally, the world's lightest and thinnest flexible sensor system will produce stress–free wearable healthcare sensors. The Qualcomm Tricorder X Prize promises to award $10 million to the first team to build a medical tricorder. An estimated 500 million smartphone users, including medical professionals, consumers, and patients, will be using a healthcare–related application by 2015. Physicians will prescribe a lot more applications than medications to their patients.
7. Growing organs in labs: Biomaterials such as liver tissue and skin have been successfully printed out. In 2014 scientists succeeded in regenerating a living organ, the thymus, which produces immune cells.
8. The 3D Printing Revolution: Printing medical devices, living tissues, and then eventually cells and drugs might not be far away from everyday use. Lee Cronin, a chemist at the University of Glasgow, wants to do for the discovery and distribution of prescription drugs what Apple did for music.
9. Artificial Intelligence: IBM Watson is perhaps the most important supercomputer, and one of the first to enter the artificial intelligence (AI) market in our time. Using 500 randomly selected patients for its simulations, the AI models cost $189, whereas treatment–as–usual costs $497.
10. Virtual-Digital Brains: Japanese scientists could map one second's worth of activity in the human brain with K computer. Optogenetics shows the potential to provide new therapies for several medical conditions such as epilepsy, Parkinson's disease, or depression. Dr. Kevin Warwick managed to control machines and communicate with others using only his thoughts with a cutting–edge neural implant.
There are thousands of reasons to look forward to the amazing, yet uncertain future of medicine! But we must start preparing now.
Bertalan Mesko, MD, PhD is a medical futurist who blogs at Scienceroll.com; and is the author of The Guide to the Future of Medicine. You can follow him on Twitter @Berci.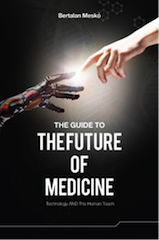 The nuviun blog is intended to contribute to discussion and stimulate debate on important issues in global digital health. The views are solely those of the author.