MEDIGO, the first online healthcare marketplace devoted to helping patients find medical treatment abroad, disrupts traditional medical tourism with price and quality transparency.
Medical travel booking startup MEDIGO completed a round of financing led by Accel Partners, raising €5 Million to continue its mission of improving global access to health care. MEDIGO will use the new funds to expand into new markets and help more patients find high quality, affordable treatment options abroad.
Disrupting Traditional Medicine with Price and Quality Transparency
MEDIGO is the first online healthcare marketplace devoted to helping patients find medical treatment abroad. In the short time since its launch in Berlin earlier this year, MEDIGO has grown its list of affiliates to 400 clinics and hospitals in 15 different countries.
MEDIGO is novel in that it introduces the marketplace concept to health care; for patients, this means the freedom to choose when and where they are treated, and knowing just how much they will spend on medical treatment.
The MEDIGO platform includes a clinic search by procedure, price, country, and amenities; secure messaging between health care providers and patients; and a full-service Care Team to assist in arranging flights, booking hotels, ground transportation, medical record transfer, and translation.
These services are completely free for patients. Rather than charging patients for use, MEDIGO collects small fees for each patient that medical establishments receive through the MEDIGO platform.
MEDIGO users have the ability to comparison-shop for medical treatment around the world from the comfort of their homes. The company targets those underserved by their healthcare systems at home who are unable to schedule the procedures they need or want due to high costs, access, or quality issues.
MEDIGO focuses its services in English-speaking countries, such as the U.S., the UK, Australia, and Canada. The platform helps users access services in dentistry, plastic surgery, ophthalmology, reproductive medicine, orthopedics, and bariatrics.
Finding the right medical care abroad can be daunting. To make medical travel easier, Pawel Cebula, co-founder and COO of MEDIGO, sought to "create a network and support center for patients to find healthcare on their own terms – wherever and for whatever reason they may need it."
Cost Savings Tops Long List of Reasons to Travel for Health Care
According to MEDIGO, in 2013, 4 million patients spent over $15 million on healthcare outside of their home countries.
"Many patients travel out of the United States, Australia and United Kingdom, and are able to save up to 80 percent on the costs of the medical treatment," said Ugur Samut, CEO of MEDIGO. "For example, patients traveling out of the U.S. save more than $40,000 for a hip replacement and patients from the UK save £12,000 for dental implants."
U.S. patients who travel for medical care tend to do so for the cost savings. In Canada, patients travel to reduce waiting time.
"The response that we've seen shows just how many patients want to regain control of their healthcare," said Pawel Cebula, MEDIGO's COO. "We are empowering patients to get the treatments they need, and revolutionizing the industry by making price transparency for procedures a new standard in health care."
But people engage in medical travel for more than cost savings. A combination of factors is responsible for the growing medical travel trend, including reduced waiting times, lower costs, physician skill levels, and quality after care.
According to a survey conducted by the Medical Tourism Association (MTA) in 2009, 93 percent of patients who travel for medical procedures rate the care they receive as above average. Eighty percent of participants in the MTA survey felt the service they received overseas was more personalized than in the U.S.
The Medical Tourism Market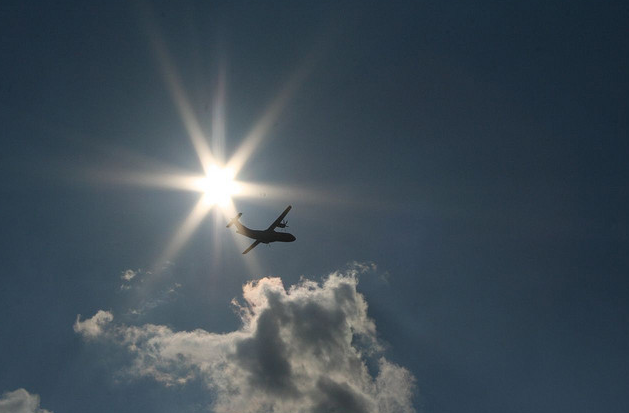 Source: Simon Grubb (Flckr: CC)
Data regarding medical tourism is somewhat unreliable, as there is little consensus about the definition of a medical tourist or a method for counting them. Some international travelers might have been abroad when they took ill, and required medical care.
However, there is a growing demand for services that coordinate travel and medical care for individuals who are intentionally seeking care abroad. Medical tourism rates have been growing at about 20-30 percent annually over the last five years.
In 2010, approximately 63,000 UK residents traveled abroad for medical care. About 1 percent of Canadians engaged in medical tourism in 2013. One source estimates that 1.2 million Americans will travel for medical care in 2014.
MEDIGO CEO Ugur Samut told nuviun that he expects continued growth in medical travel in 2015, as "more institutions and corporations take active roles in the medical travel industry."
Jenn Lonzer has a B.A. in English from Cleveland State University and an M.A. in Health Communication from Johns Hopkins University. Passionate about access to care and social justice issues, Jenn writes on global digital health developments, research, and trends. Follow Jenn on Twitter @jnnprater3.