In his third post in our BRIC series, Maneesh Juneja examines the state of Digital Health in India, the world's largest democracy.
What do we know about India today? It's the 2nd most populous country on Earth right now, with over 1.2 billion people. Despite India having megacities like Delhi and Mumbai, 69% of the population lives in rural areas. The 2011 census did recognise over 1,600 languages in India, but the official languages across India are English and Hindi.
By 2025, it's expected the population will exceed that of China. By the end of 2014, the number of Internet users will surpass the number of Internet users in the USA, and by 2018, 500 million Indians will be on the Internet. With India being the second biggest mobile phone market in the world, it's not surprising that Google has this month launched its "Android One" initiative in India in order to provide affordable smartphones. Smartphone penetration is low at 10%, but expected to rise to 45% by 2020.
A Resurging Economy
The growth of India's economy has slowed down in recent years, but it's expected to surge again. The World Bank's recent report reckons that India's economy will grow by 6.6% in 2016. To put that into context, the same report forecasts the US economy growing by 3% in 2016.
What's fascinating, is that until 1800, India was one of the richest countries on the planet. Many economists will tell you that India is an emerging economy, but I reckon it's more accurate to describe it as a re-emerging economy. I have visited India over 20 times, and it's truly fascinating to see how certain parts of India have transformed due to economic liberalisation.
Health, Money and Resources in India
So what about health in India? Since independence in 1947, India has made significant achievements. For example, life expectancy has doubled from 32 years in 1947 to 65 years today. Earlier this year, the WHO declared India was free of polio, which is an incredible achievement, given that that five years ago, India was home to nearly half of the world's polio cases.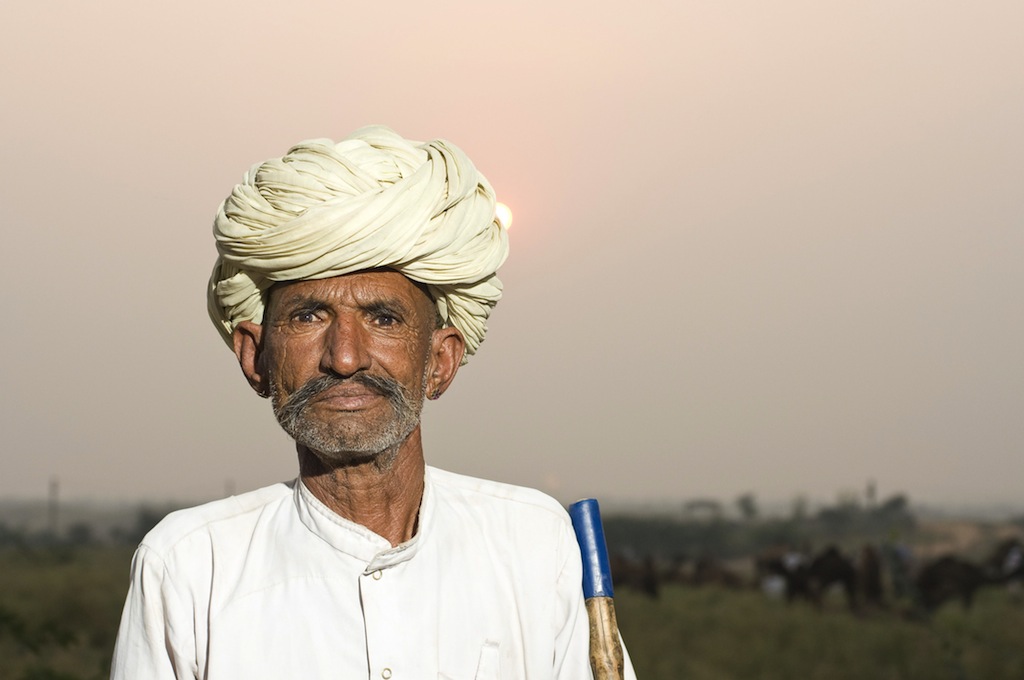 A major challenge is money. India spends just 4% of GDP on healthcare. Another big challenge is the number of doctors & nurses. Many of us in Western countries have seen Indian doctors in our own countries, yet India itself has just 0.7 doctors for every 1,000 people. That number is 1.5 in China, and 2.5 in the USA.
What about nurses and midwives per 1,000 people? The number is 1.7, so there's better density of nurses than doctors. However, contrast that figure with a richer country like Germany which has 11.5 nurses per 1,000 people, and the gap is huge. Building hospitals and clinics is relatively easy, it's finding qualified staff to work in them that's the bigger issue.
The newly elected government of India has pledged to create a universally affordable healthcare system, but as the Health Minister, Harsh Vardhan points out, "It's not something that can be done overnight," in a country with over 1.2 billion people.
There is free care provided by government hospitals, which are overstretched and underfunded, and have long waiting lists. Many Indians then turn to private hospitals for quality care, which is why 70% of all healthcare spending is "out of pocket." Compare that figure with 46% for China, and 22% for France.
Some of the private hospitals offer a combination of world class standards with lower costs for procedures than many developed countries, which contributes to a medical tourism industry that is growing at 30% a year.
Contributing Factors
What's killing Indians? Like many other countries, heart disease is the leading cause of death, and given how polluted many Indian cities have become, it's not surprising that respiratory diseases are the second leading cause of death.
If you've grown up in a rich country, you probably take access to a toilet for granted. Over 600 million people in India do not have access to a toilet—that's 50% of the population. India's new prime minster, Narendra Modi, says that India should ensure everyone has a toilet within four years. But building toilets won't be enough to improve sanitation unless there is an understanding of how to shift behaviour from open defecation to using a toilet.
Whilst I don't want to paint a picture of doom and gloom when it comes to health in India, it's critical that we acknowledge the fundamental challenges that India faces in the 21st century. There are interesting initiatives taking place in India. Let's take a look at some of them.
Innovation in India
I recently came across a product in India which claims to be India's first fully automated healthcare kiosk. I haven't seen it myself, but the kiosk allows BMI, blood pressure and haemoglobin to be monitored at any time of the day. It's also possible to order prescription medicines through the kiosk.
Given the increasingly constrained resources available to the UK's NHS, I wonder if "reverse innovation" is something that will become more common in years to come. Could a healthcare kiosk developed in India for low resource settings be adapted and used by the UK?
Narendra Modi has also outlined plans for a Digital India, a connected knowledge economy which would offer world class facilities at the click of a mouse. Not just in health, but in education & banking services too.
For health, the vision is that a patient in the health centre of a village could be connected to a healthcare professional hundreds of miles away and be diagnosed online. Is that technology going to be developed by home grown companies or are there opportunities for non-Indian firms to contribute to making this vision a reality?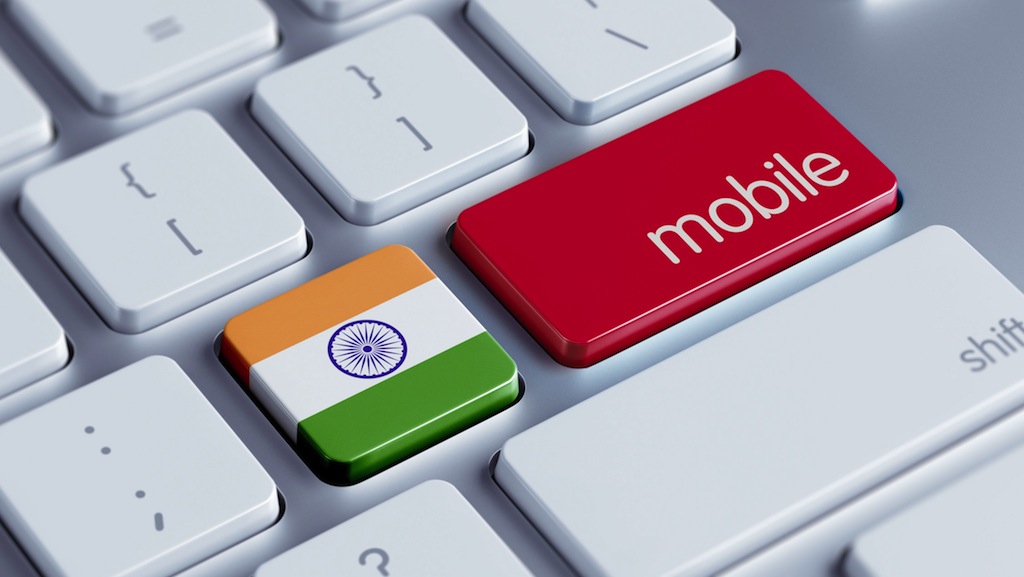 Healthcare systems in developed countries are big employers typically saddled with legacy IT systems—and digital health solutions are often viewed as a threat. However, in a country like India, which lacks infrastructure, the use of this emerging technology could be more beneficial by being a substitute for physical hospitals and clinics.
Would it be easier to pilot your digital health idea in India rather than your own country?
The George Institute for Global Health is trialing a "smart health" project in India, where "Health workers in rural areas are being trained to use a smartphone programmed with custom-designed software, to help them identify and manage people with heart problems."
Could rich countries learn from this research?
India is home to hospitals that can innovate. One example is Apollo hospitals, which is the largest telemedicine provider in India. It has just partnered with US-based AliveCor, which will provide their monitors to patients across India. This is part of a wider effort to improve arrhythmia screening and prevent strokes.
Does the AliveCor collaboration inspire you to explore if you could do something similar across India with your product? I wonder how many digital health firms outside India have yet to consider India as a potential market.
What about Indian entrepreneurs? What are they doing? What are their hopes and dreams for a healthy India?
I have been following the work of Anu Archarya, who founded Mapmygenome, India's answer to the US company 23andMe. She recently told me, "Over the years India has seen a huge increase in the ABCD types of diseases (Alzheimer's, Breast Cancer, Cardiovascular and Diabetes) due to an increase in longevity and our changed lifestyles. Added to that, we have rapidly lost the "family physician" and families no longer live in a joint family most of the time. As a result, we no longer have access to good family medical history. By getting a personalized genetic report and counselling, we can create digitized health records that not only store your files but go far beyond. The new wearables, and possibly injectables in the future—along with the mobile app—changes that by creating your personalized health records, including genetic information. The reminders and notifications will allow individuals to make these changes a habit and not a fad over the years."
I asked Dinesh Chindarkar—co-founder of MediaMedic Communications—about digital health, and he told me, "Opportunities in digital health within India are opening immensely. Being the largest democracy – challenges in terms of culture, language, ethos, demographics, etc., do exist and hence indigenous solutions will be critical. 'Jugaad' (the Indian keyword for "innovation") attitude in healthcare will be critical to keep costs low and maximize reach. The younger generation comes with strong entrepreneurship skills, and combined with upcoming incubators and investor interest will pave the path for a positive future for digital health in India."
We are also starting to see Indian startups in the wearables space, such as GOQii. Whilst they have a huge home market, what if they also set their eyes upon conquering other markets?
Unique Factors in the Indian Market
Now, especially for those in rich countries that have never visited India, it can be a challenge to understand the harsh realities of doing business in the Indian market. The government has vowed to wipe out the corruption that plagues the Indian healthcare system, after a recent article in the BMJ that was written by an Australian doctor who volunteered at a hospital in India said "kickbacks and bribes oil every part of the healthcare machinery."
The World Bank has ranked 189 economies on their ease of doing business, and India is ranked 134th. Thailand is 18th, Ghana is 67th, and China is 96th. I'm not discouraging anyone from doing business in India, but just highlighting how having a local partner in India that you can trust is one of the critical steps when planning your ventures. In fact, chances are that those courageous individuals that are passionate about wanting to impact the health of 1.2 billion people won't let anything get in their way—not even government bureaucracy.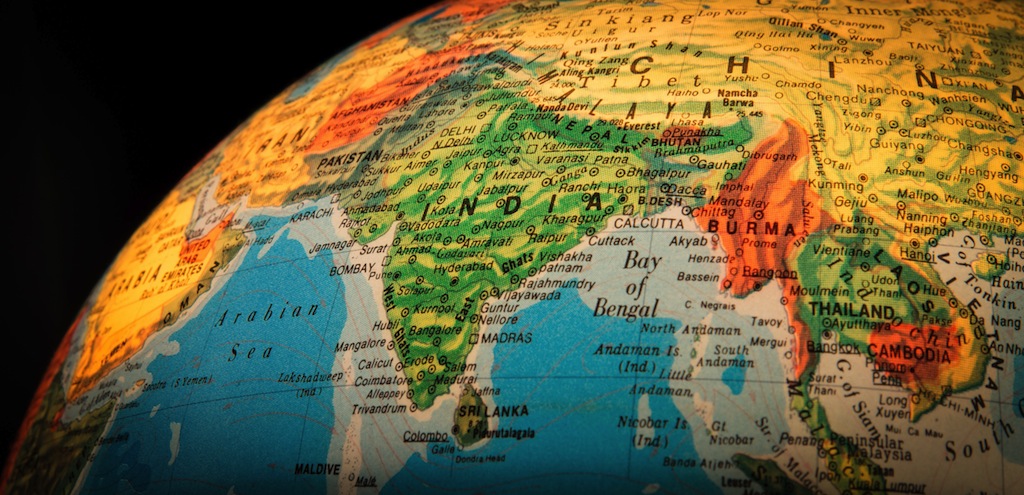 So what does the future hold? The words of James Mathews, Chairman of Health 2.0 India resonate with me very strongly: "Whether it's reaching India's poor rural population or connecting its growing urban middle class, digital health is not an optional strategy, it's the only strategy."