World Cup aside, Brazil is set to make history in 2016 by being the first South American city to host the Olympics. Can it also make history by becoming a leading global hub for Digital Health? Maneesh Juneja takes a look at the fundamentals.
For the last month, Brazil has been in the spotlight for football fans around the globe by hosting the World Cup. In two years time, Brazil will host the Olympics. To think that Brazil is just about sports, sun and sand would be a mistake, it's worth seeing beyond the tourist image of Brazil. Part of BRIC, which economists label collectively as the Emerging Markets, it's one of the fastest growing economies in recent years. That includes healthcare. So what is the Digital Health scene like in Brazil? Let's take a look first at the fundamentals.
Brazil – the basics
Brazil is the 7th largest economy in the world, and in 2014, it is estimated the population crossed the 200 million mark. Most people don't know that Brazil has the largest group of people of Japanese ancestry outside of Japan. Whilst countries such as Germany, UK & Japan face ageing populations, Brazil is quite youthful, with 62% of the population aged under 29 years old. It's also been the largest producer of coffee in the world for the last 150 years.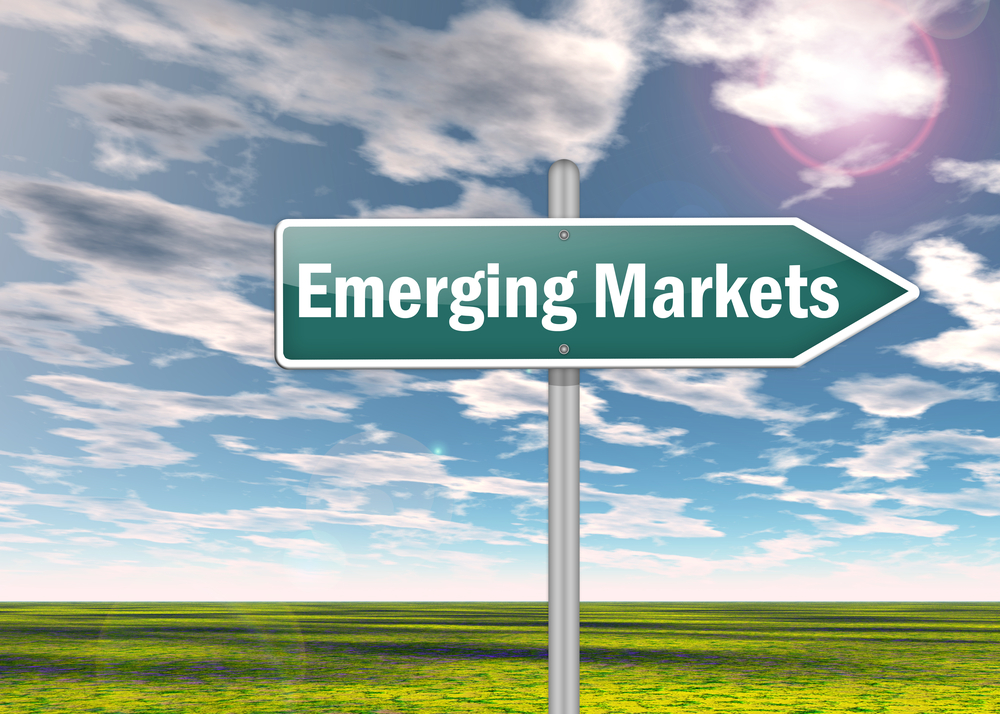 What's interesting is that healthcare is a constitutional right in Brazil, and 24 years ago, the government created, Sistema Único de Saúde, better known as SUS, a national health care system.
A highlight of recent years is the Bolsa Familia program, run by the government, an innovative social initiative which reaches 11 million poor families with children. The families receive money in exchange for keeping their children in school & taking them to the doctor on a regular basis. The program receives both technical and financial support from the World Bank, and has been praised. The program has become an international benchmark in combating poverty, reducing vulnerability and improving quality of life.
What are the challenges & opportunities?
One of the fundamental challenges facing Brazil is the lack of doctors. Even when compared with it's neighbours, it averages 1.9 doctors for every 1,000 people. Meanwhile, for Argentina, the rate is 3.2 and for Uruguay it's 3.7. It's so much of a challenge, that the government in Brazil has paid Cuba to send 4,500 doctors to work in underserved regions across Brazil. Incidentally, Cuba has the highest doctor to patient ratio in the world.
Perhaps this lack of doctors is an incentive to explore the use of mobile phones to deliver healthcare? If you're thinking about launching your health app in Brazil, it's Android that dominates, not iOS. It's not surprising given that Apple who opened their first Latin America store in Rio de Janeiro earlier this year, charge a whopping $1,174 for a contract free 16GB iPhone 5S. Whilst mobile phones in Brazil are everywhere, smartphone penetration is far lower than richer countries, at 23%.
Data from the IDF Diabetes Atlas reveals that Brazil is ranked 4th in the world, based upon number of people aged 20-79 with Diabetes (after China, India and the USA).
Efforts to expand access to primary care as well as the Bolsa Familia program have contributed to a reduction in child mortality of 77% in the last few decades. Today, for every 1,000 births in Brazil, just 14 children will die before their fifth birthday – down from 62 in 1990. Whilst that's to be applauded, there is more work to be done (In Japan, just the rate is just 3/1000).
So, what are the leading causes of death in Brazil? Top are Coronary Heart Disease, Stroke and Diabetes. If you have developed a tool to help patients use a smartphone to manage their long term condition, have you considered Brazil as a market?
One of the most visible Digital Health tools is the ability to search for healthcare services online and to book appointments with your doctor online. ZocDoc, founded in the USA back in 2007, is one of the most well-known. Did you know that Brazil has it's own home grown service? It's called BoaConsulta, founded in 2012, with more than 180,000 users in Sao Paulo, with bookings via the platform growing on average 25% every month in 2013.
So what do investors say? Aaron Gershenberg, a Managing Partner at Silicon Valley Bank in the USA, said in 2013, "The Brazil economy in the next 10 years will be one of the 3rd or 4th largest economies in the world". In the same interview, Alex Nascimento, founder of 7BrazilConsulting, in the USA, believes the "The next 5 years will be the hottest years for Brazil".
Living in Europe where we seem to be in perpetual recession, with growth prospects still looking shaky, is Brazil the place to go for European entrepreneurs looking to make their fortune in Digital Health? Quite possibly, yes.
When I attended FutureMed at Singularity University in 2013, I was surprised to learn that the largest non-USA group of students hailed from Brazil. One of my fellow students from Brazil I remember the most was Leonardo Aguiar. I spoke with him recently to get his insights on how he sees the future.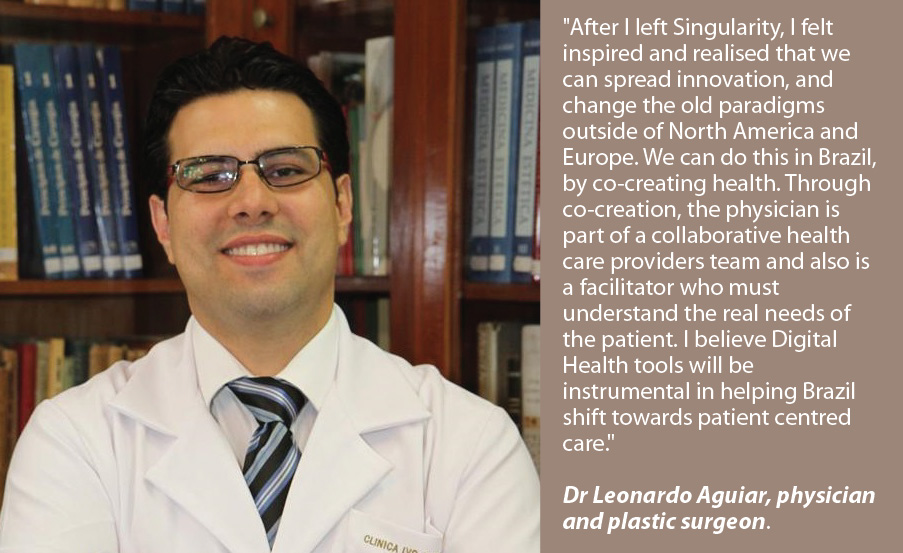 Marisângela Pacheco Brittes, an entrepreneur and PhD student who founded a startup in Brazil back in 2006 to develop a wireless sensor network solution to monitor temperature and humidity in hospitals, found considerable resistance from hospitals to her project. Fast forward to 2014, and she sees a different environment.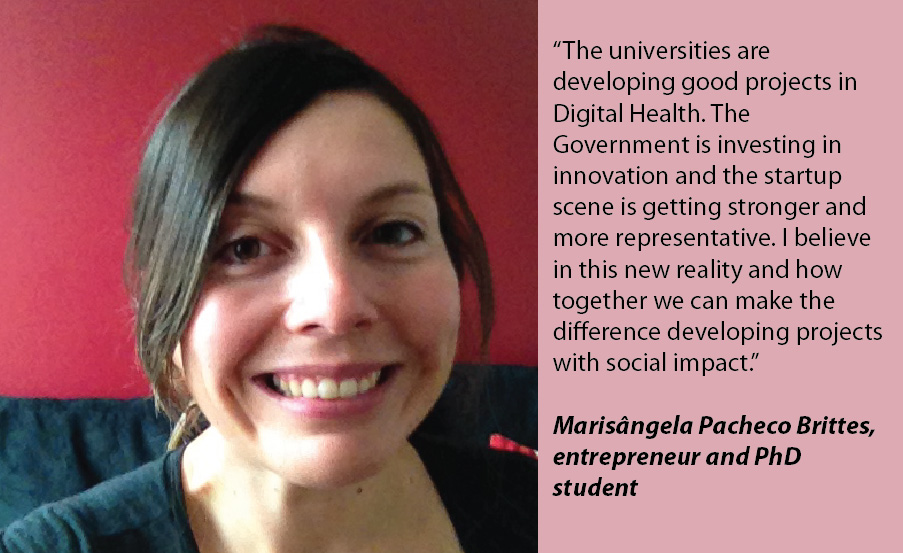 What does this mean for you?
One of the challenges of doing business in Brazil is corruption. In fact, over two-thirds of Brazilian firms see corruption as a barrier to success in the global market. However, that culture is slowly changing.
Furthermore, some entities outside Brazil are stepping where others fear to tread. Take the Digital Health accelerator network, Health XL, based in Ireland, who hosted their Health XL awards for Latin America in Brazil earlier this year. Even in 2013, Health XL were asking if Brazil is Digital Health's fastest growing market?
Health 2.0, whose biggest conference is held in Silicon Valley every year, hosted their first Latin America conference in Brazil just 6 months ago.
There are also elements from within Brazil who are exploring how technology can be used for the social good. One example is the Social Good Program, which is hosting a Summit in November 2014. What game changing technologies could be invented in Brazil in the future? The Brazilian government has even launched it's own startup program, called Startup Brasil, aimed at both domestic and foreign startups.
When it comes to social networking in Brazil, Facebook dominates the market, with many of my business conversations with contacts in Brazil taking place on Facebook. If you want to connect with people in Brazil, are you missing out by not having a presence on Facebook?
It's estimated that Internet penetration across Brazil is 53.4%, higher than countries such as China (46.6%) and Turkey (46.6%). As internet penetration grows over time, and millions of new users venture online, will you be ready to serve their needs?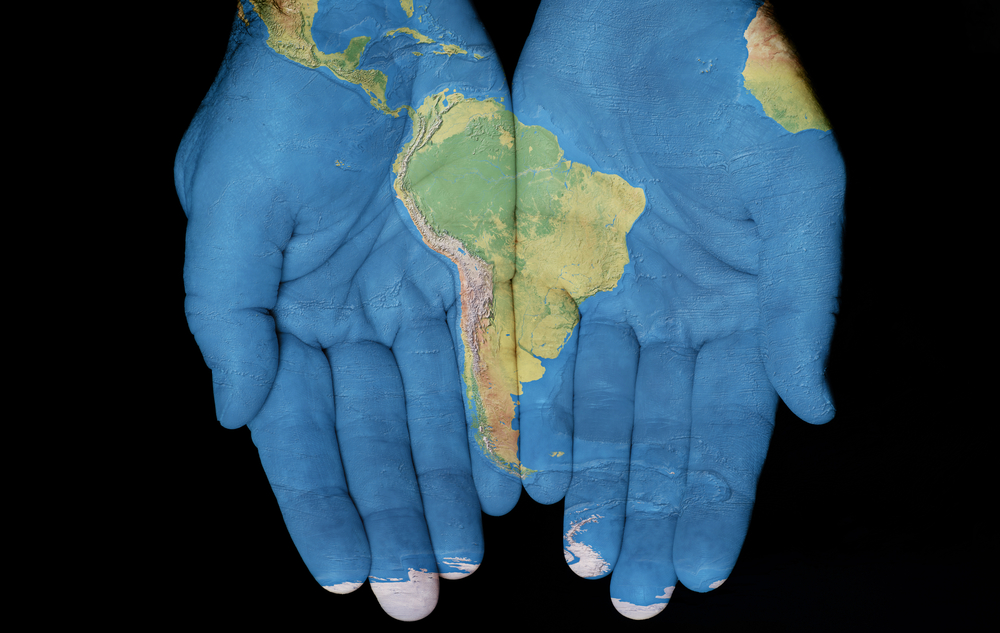 As Digital Health blossoms in the USA and parts of Western Europe, those wishing to spot the next big thing might want to get on a plane to Brazil before their peers wake up. In the world of technology, a lot can happen in 2 years. Brazil will make history in 2016 by being the first South American city to host the Olympics. Perhaps it can also make history by becoming a leading global hub for Digital Health?