Griffith University recently released CliniHelp – a smartphone app for chronic fatigue syndrome sufferers. The app works as a record-keeping tool to monitor symptoms for reference by doctors.
Chronic fatigue syndrome is a complex and poorly-understood condition characterized by severe fatigue lasting more than six months with no clear underlying cause. Aside from fatigue, symptoms include:
Muscle pain
Difficulty sleeping
Enlarged lymph nodes
Headaches
Cognitive dysfunction.
These symptoms often wax and wane, and vary widely from one patient to another.
Since the exact cause of chronic fatigue syndrome is not yet known, management is symptomatic. Doctors rely on medical history rather than definitive clinical tests.
That is why people with this condition need to closely monitor their symptoms and notify their doctor of any changes.
Using a smartphone healthcare app called CliniHelp might just be what patients need for this task.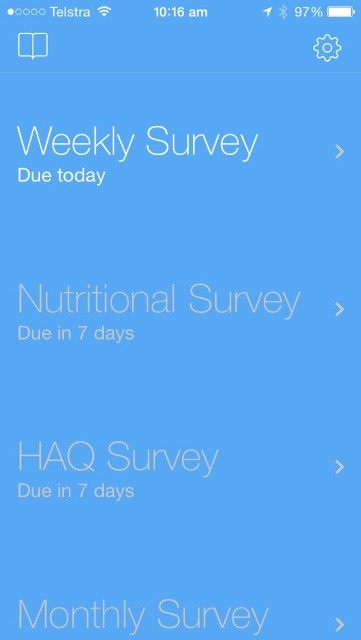 Essentially a record-keeping tool, CliniHelp lets patients record symptoms and track changes on a weekly or monthly basis.
The information is stored by the app in PDF files and can be accessed anytime by their doctor who can analyze the data and make changes to the treatment plan.
Developed by Griffith University in Queensland, Australia, CliniHelp has just been released and is now available for download on the Apple AppStore.
"A major advantage of CliniHelp is that it will allow physicians to be more informed of their patients' symptoms when cognition can be a major impediment for patients with CFS,"
Professor Sonya Marshall-Gradisnik, BSc (Hons), PhD, professor of immunology at the School of Medical Science, said in a Griffith University news release.
Many people with chronic fatigue syndrome often find it difficult to focus and remember things, and may suffer from verbal dyslexia (difficulty finding or saying a particular word).
They may not be able to provide reliable and complete information regarding their symptoms during a face-to-face consult with their doctor.
However, recording symptoms on the CliniHelp healthcare app as they experience them could provide the doctor with a more accurate picture of the patient's condition.
According to a description of CliniHelp on its App Store page, the information entered by the patient will be anonymized and sent to researchers at Griffith University, who are developing diagnostic and treatment modalities for chronic fatigue syndrome, as well as related conditions like multiple sclerosis and rheumatoid arthritis.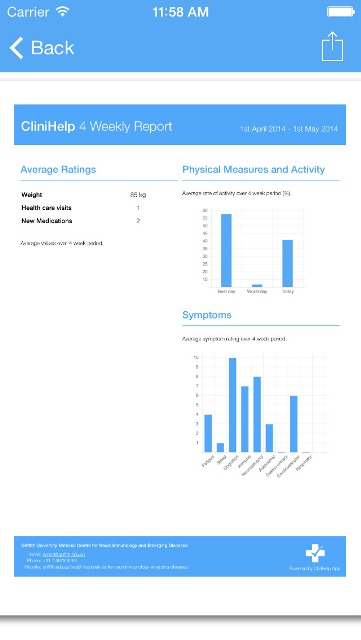 In conjunction with the healthcare app release, Griffith University this month is opening its Chronic Fatigue Syndrome/Myalgic Encephalomyelitis (CFS/ME) Specialised Clinic at the National Centre for Neuroimmunology and Emerging Diseases (NCNED).
The NCNED is a unit dedicated to research on the interaction between the nervous system and the immune system. It is part of the university's Griffin Health Centre, one of the leading research institutions in the world in this field.
"We now have the capacity, not only for advanced research but also the potential to provide a clinical service to people who have been unable to find appropriate care in the past,"
said Professor Marshall-Gradisnik, who leads the NCNED.
"Our research is leading the way internationally to uncover the causes of this illness based on our unique immunological discoveries."
With a definitive therapy or cure yet to be developed, individuals with chronic fatigue syndrome will have to communicate promptly and accurately with their health providers in order to manage their unpredictable condition.
A health and wellness app like CliniHelp can help them convey the correct clinical information and received prompt symptomatic treatment.