In the second episode of this 3-part series, Gisele Waters examines what she believes to be one of the key attributes that Elizabeth Holmes is using to drive her Theranos success: transdisciplinarity.
Transdisciplinarity "arises when participating experts interact in an open discussion and dialogue, giving equal weight to each perspective and relating them to each other. This is difficult because of the overwhelming amount of information involved, and because of highly specialized languages in each field of expertise. To excel under these conditions, researchers need not only in-depth knowledge and know-how of the disciplines involved, but skills in moderation, mediation, association and transfer." – (yes adapted from Wikipedia, a nice simple definition for many to understand).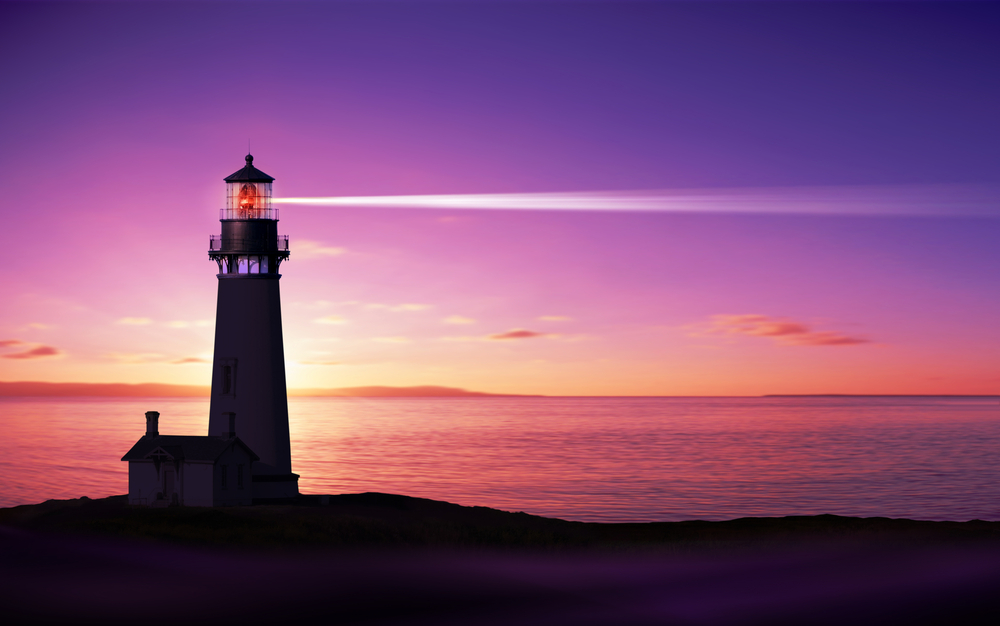 Elizabeth Holmes engages a formidable set of abilities and talents that come together in a unique way that has helped Theranos succeed in a transdisciplinary world needing complex answers to complex questions. The Fresnel Lens is designed to capture more oblique light from a light source, thus allowing the light from one to be visible over greater distances based on its unique presentation.
Similarly, Elizabeth Holmes uses a type of focused analyses on complex social problems, allowing the more oblique aspects of healthcare to shine a light on the simplicity of empowering individuals with their own health data.
TRANSDISCIPLINARY: THE PROFOUNDLY RADICAL WHOLE
At precisely the right time, in a much needed way—within a global interdependent world where no one solves technical and social problems by looking at them through one lens—the stars aligned to give us Elizabeth Holmes and her mission of democratizing medicine. To do this, I argue that Elizabeth Holmes embodies the principal of Transdisciplinarity—which is a much needed approach in an interdependent world.
Elizabeth's breakthrough integration of microfluidics, biomathematics, chemistry, and software engineering may have been straightforward insights to her; but few are able to cross scientific and enterprise boundaries so successfully, building new private infrastructures that will affect practice and policy in order to help manifest their dreams.
The world has only had a few of these lovely geniuses, and I propose Elizabeth is one of them. I see her as the modern day Marie Curie. She has deployed effective infrastructures and operated a successful business model to commercialize her technology and create a new category that will give access, knowledge and power to individuals to engage proactively in their healthcare.
From the young age of 19 to 30, Elizabeth strategically gained access to resources, execution power, knowledge and networks to build her 9 billion dollar company—which now employs over 700 people. Her breakthrough innovations indelibly required deep collaboration and partnerships with outsiders—such as established suppliers, universities, state and federal regulators, hospital systems, future customers, and international brands, among others.
She was able to listen, connect, and align herself with the very best in multiple sciences and fields. She found her way to being that "profoundly radical whole" that we needed in order for healthcare's systemic change to be possible.
"The acute problems of the today can be solved only by whole men [and women], not by people that refuse to be, publicly, anything more than a technologist, or a pure scientist or an artist. In the world of today, you have got to be everything or you are going to be nothing."

Conrad Hal Waddington, biologist, philosopher, artist, historian
Elizabeth has already proven herself an effective transdisciplinary leader by bringing together multiple disciplines under one vision. She aligned, consolidated operations, and built cash flow for her company during the years when many young people are more interested in emotional, social, and materialistic connections.
A young, female, intelligent overachiever? It's an understatement for her.
THERANOS
Many of us already know that Theranos offers its diagnostic blood tests at 50% of the total Medicaid reimbursement rate, and has begun dropping that price to more than 90% off the typical Medicaid reimbursement rate in certain cases. Theranos can run a complete blood cell count (CBC) for $4.45 compared to the standard $45 cost for a national lab testing company. These costs are according to the Healthcare Bluebook.
THAT is a pricing differential that significantly changes the cost paradigm in the diagnostic lab testing industry alone, not to mention the systemic changes it will inevitably make to medical practice and how individuals are empowered with access and knowledge to engage in their own healthcare!
These vastly reduced costs enable access to vital health information at the time when it matters most—and lowering costs and improving access are only part of her overall plan. She will be saving Medicaid and Medicare HUNDREDS of billions of dollars. I don't know why she has not already been put up for a Nobel Peace Prize in Medicine!
Think about the cost comparison: a Caramel Macchiato Grande coffee at Starbucks costs about 30 cents more than a CBC test.
Let me see…what do I buy today that I need, or want, or both?
CBC, coffee, CBC.
Hmm…
Perhaps in the future, a cup of coffee with an extra shot of espresso AND a CBC panel with an extra shot of P4 Medicine?
As mentioned already, Elizabeth will be rolling out many more of her Theranos Wellness Centers beyond Arizona and California. The domestic goal is to be in 8200 Walgreens in the next few years across the country—where these diagnostic blood tests will be available with pricing on menus—just like a Starbuck's coffee menu.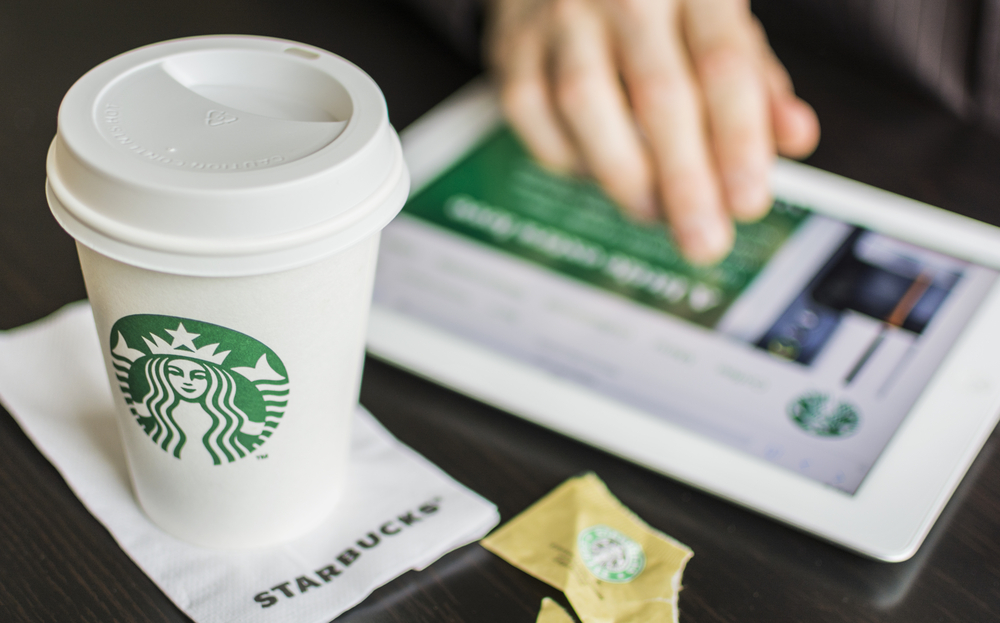 Expansion into Europe is probably next—as Walgreens just bought Boots, the European counterpart.
Perhaps many future consumers will be stopping by Starbucks and paying more for coffee than they do for their health information on one blood test? Thanks to Elizabeth.
According to Laura Lorenzetti at Fortune in her October article this year, Theranos' "CEO wants us to know as much about our bodies as we do about our credit cards." So our health info will be cheaper than an iconic cup of coffee and just as readily available.
Stay tuned for the final post in this 3-part series, "From Stealth to Health Part III: The Fascinating Saga of Elizabeth Holmes – The Final Analysis."
Gisele Waters holds various degrees across disciplines but is not your typical academician. Her writing reflects only some of the curves of her diverse skillset as they engage the intersections between science, technology, and business; her real passions. She reports being stricken with the ailment of curiosity for which there is no cure and her resume reflects her many travels through public and private sectors. You can find more on her at: www.linkedin.com/in/watersapproach
The nuviun blog is intended to contribute to discussion and stimulate debate on important issues in global digital health. The views are solely those of the author.