In the final episode of this 3-part series, Gisele Waters provides her observations and insights about the amazing Elizabeth Holmes—with an eye on what the future might hold for her paradigm-shifting Theranos.
Out of the quiet embraces of research, development, strategic partnerships—but conspicuous board member positioning—comes a discreet and reserved young lady with transdisciplinary talents. Within these dynamics, she is moving forward a company that can potentially change the relationship between the individual and medicine.
By lowering costs and changing the patient experience in healthcare so dramatically, the impacts of such a unique value proposition will create significant disruptions in practice and policy. This is why I had to analyze her profile and work. So the last part of this saga presents my analyses.
Naturally I came away from watching her and analyzing what has been written about her with more questions than answers. People suffer already from information overload, so here I will keep it light and tight—with three observations with insights, and three questions that I feel are yet to be answered.
OBSERVATIONS AND INSIGHTS
Laser Focus
Elizabeth rarely deviates from the Theranos media messaging, no matter how questions are posed and restated at different times with different interviewers. With a laser focus, she tactfully focuses on very specific and strategic marketing messages regarding health practice and policy.
Similarly, she has an almost negligible personal Internet footprint—nothing that sells her, only her company, mission and skills that contribute to the company. Hence the simple black outfits; all part of the strategic branding and marketing. Other writers have made similar observations:
"In person, she's polite, soft-spoken, and measured. When other people talk, she listens intently. She takes notes. She makes unwavering eye contact. Yet you get the impression that none of your questions are unexpected, none of your suggestions novel, none of your scenarios unanticipated."

Allison Profitt, Clinical Informatics, 08/12/14
Undoubtedly, her board of 11 superstar strategists advised her with plenty of wisdom and experience regarding spin, marketing, and overall communications. The strategy and focus are flawless. The ten ring.
Transdisciplinary
Mentioned already, but Elizabeth has been successful at keeping her business model, product, and services under the radar for 10+ years while building excellence, ownership and loyalty in multiple transdisciplinary teams.
In all of her interviews, she demonstrates an unbroken trend in her ability to listen to the 'Other.' In large part, successful communication depends on anyone's ability to listen AND hear the other. I think she has mastered both and across multiple disciplines. She has already managed to build a company in which she weaves disintegrated parts into an integrated whole.
So her success in the company is already a testament to her exemplary demonstration of being a transdisciplinary leader. The fact that she accomplished all of this at such a young age is also intriguing, because typically this type of life's purpose is gained and then acted upon only after decades of work and life experiences.
Marathon Runner
Elizabeth shared with Patricia Sellers and audience at the MPW summit this year that she sleeps only about 4 hours a night. She consumes green vegetable drinks regularly; no doubt they are nutrient dense. She also buys whole wheat pasta in advance to get it delivered to a frequented restaurant.
Last week Ken Auletta from the New Yorker helped substantiate my initial observations here by confirming that she lives a uniquely austere life. No TV, no friends, and no novels (probably like me, her tables and counters are filled with piles of nonfiction). She hasn't been on a vacation since the start gun (over 10 years), and I bet she is the first to arrive and one of the last to leave the office. In sum, I would venture to characterize her as extremely methodical and tenaciously disciplined…enough to run not one but many marathons. Watch out world!
QUESTIONS
1. Presidential
I disagree with Vivek Wadhwa, a professor and researcher at Stanford and Duke. He says, "She may be the female Mark Zuckerberg. She started when she was young, defied the odds and built a great technology, and is doing good for the world."
No, Elizabeth is no Mark Zuckerberg. She is much more. When others compare her to Steve Jobs…okay, acceptable comparison, but still not accurate enough. My perspective is the following:
Elizabeth Holmes built a new consumer healthcare technology company in 10 years. Can she help build a stronger healthier nation in politics as the first female President? (If we don't have another prior to, of course). How about 2024 elections in 10 years? She will be more than ready at 40 years old. The perfectly radical whole leader.
2. Creative Technologist
Identifying needs, gaps, missing pieces, and finding bridges between biotechnology applications, social need, and solutions are obviously some of Elizabeth Holmes' strongest abilities and her exemplary modus operandi. She formed her high school company selling C++ components to Chinese universities because she saw the missing tech and opportunity in the need. Next, she spent 10 years creating the first consumer health technology revolution in Theranos. And both, she did in addition to her 13+ patents.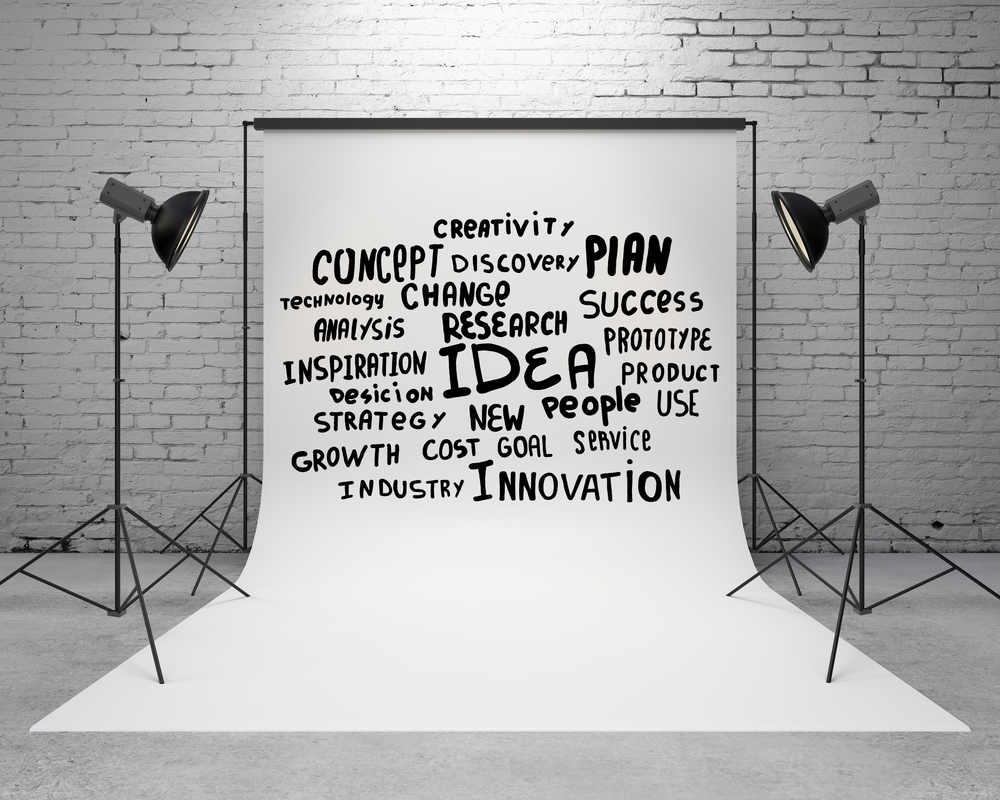 What are the next technology integrations and convergences for Theranos? I sent them a few ideas of my own:

Too many to mention here but the convergences of the sciences, engineering, and business are limitless. All it takes is imagination to connect the dots.
With 700 employees and growing fast, what standard operating procedures and best practices are being implemented to keep Theranos innovative, creative, and edgy?
Their Careers webpage recently added a position in the Creative subcategory called "Creative Technologist." It's a position requiring the new employee to "identify, explore, and share new and existing technologies that may have potential in multiple Theranos projects and to provide the creative team with technical inspiration, collaboration and support," etc.
Elizabeth is probably keeping everyone on their toes as a fearless transdisciplinary leader. So I assume she is aware of the dangers of uncritical satisfaction. In my analysis I see no documented evidence of complacency, an overbearing ego or hubris—as reflected in so many other entrepreneurs.
Quite the contrary, in fact, and Henry Kissinger might agree. He says Holmes "invites argument and debate, though it's always absolutely clear she knows where she wants to go. She's a leader who doesn't act like a dominant charismatic personality. And those are often the strongest leaders."
I assume she will continue to lead Theranos creatively as Chief Creative Technologist in addition to CEO.
3. Mother Theresa
Elizabeth Holmes' tough endurance and discipline as a marathon runner is balanced by a unique softness. She not only shows discipline over her body with her conscientious nutritional intake and endurance, but also her mind and spirit.
Her interviews show a gentle, unassuming, respectful and caring demeanor towards anyone she speaks with. Having excellent communication skills with press and "civilians" is one thing—but to excel with so many different kinds of people in different disciplines and roles is something else altogether. I attribute it to practicing two very important leadership skills: patience and respect for others.
The kind that reminds you of Mother Theresa. I know where Mother Theresa's faith in humanity and herself came from, but where does Elizabeth's come from? Excluding the obvious answer of her family, where does she find so much faith? If the next generation of young ladies would tap into just 1/100th or even 1/1000th, a tiny drop of that faith in themselves; imagine our world tomorrow!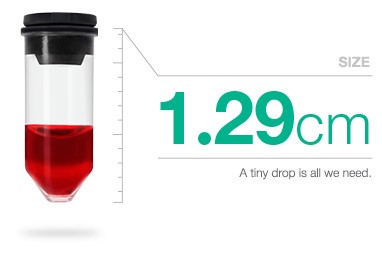 I believe this character trait will not only help maintain her success, but also inform her model of the "wonderful" patient experience she executes in her Wellness Centers and her value adds to consumer empowerment in healthcare overall. God bless her and the key-'woman' insurance for her contributions to Theranos and history thus far.
CONCLUSION
Recently Eric Lakin, analyst at DeciBio Consulting, wrote his 1st edition of the Theranos due diligence report. It's a thorough report, but I am more optimistic about Theranos' impact on the healthcare system. Like Steve Jobs—who created a company so imbued with innovative creativity, it outlived him—so too will Elizabeth Holmes. Steve Jobs revolutionized six industries: personal computers, animated movies, music, phones, tablet computing, and digital publishing.
Not only will Holmes create an international brand that will outlive her, but Theranos will change the healthcare system and form a new industry with multiple biotech applications to empower consumers. She embodies how to successfully create new categories that are scaled slowly and stealthily to change practice and policy with maximum force and impact.
Elizabeth will revolutionize patient point of care, healthcare practice and policy, blood diagnostics, pharmacology, medical studies, and medical therapies—to name just a few. Like Apple, leaps of imagination were combined with feats of bioengineering in Theranos.
Theranos is also leading a tidal wave in the battle over consumer loyalty. I believe she is targeting the best intersections of consumer experience, digital health, and patient point of care (POC) in Theranos' Walgreen Wellness Centers. I predict that they will have more appeal and staying power than Rite Aid's HealthSpot or CVS' Life Prescriptions versions of digital and POC healthcare.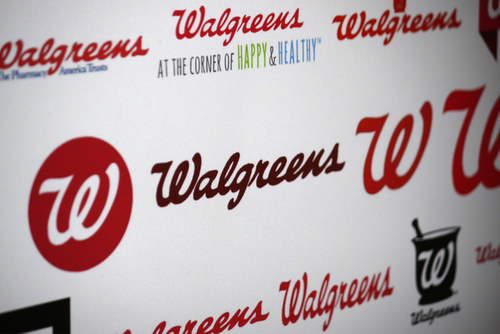 Her journey now moves to expanding the new consumer health technology category both vertically and horizontally while redefining the patient experience—so that individuals become the challengers to the status quo.
The delays, inefficiencies, and knowledge gaps in the current disease model of medicine are all great targets for change. Creating a model of healthcare and consumer empowerment that shatters and cracks existing healthcare practices is no easy task. It will be a weary and long train ride through many peaks and valleys.
But as mentioned before, Elizabeth Holmes demonstrates many of the character traits needed for the journey. Laser focus, transdisciplinary, marathon runner, presidential, creative technologist, and Mother Theresa all wrapped into an integrated radical whole.
"I believe the individual is the answer to the challenges of healthcare."

Elizabeth Holmes, TEDMED 2014
The Theranos mission is how she plans to get it done:
"Providing actionable information accessible to everyone at the time it matters. Theranos is a new paradigm of diagnosis, in which every person will be able to see the onset of disease in time for therapy to be effective."
With ownership over our health data comes power…and Elizabeth will be informing and empowering generations of consumers. Consumers will embrace her revolutionary approach and the changes she helps bring about, and they will hunger for more engagement.
I hope she is ready for it. I would bet she is. Hats off to an extraordinary woman that will fuel a consumer revolution in healthcare and change the relationship between the medical establishment and society. What a legacy!
Gisele Waters holds various degrees across disciplines but is not your typical academician. Her writing reflects only some of the curves of her diverse skillset as they engage the intersections between science, technology, and business; her real passions. She reports being stricken with the ailment of curiosity for which there is no cure and her resume reflects her many travels through public and private sectors. You can find more on her at: www.linkedin.com/in/watersapproach
The nuviun blog is intended to contribute to discussion and stimulate debate on important issues in global digital health. The views are solely those of the author.