nuviun's Senior Content Editor provides a quick trip around the Digital Health Landscape in this first edition of her Weekly Rounds.
As a nurse-who's-an-editor-for-a-health-related-publication, I couldn't help but use some healthcare lingo in naming this new weekly column of mine.
Just as we "round" on patients in healthcare to check on current status, and write up our findings in "progress notes," so I'll be rounding on various sectors on our Digital Health Landscape—providing short notes and links to a variety of stories that caught my eye each week. This certainly isn't meant to be comprehensive, but just a quick trip across the landscape to help top off our week with you.
So kick back and relax with me—feel free to skip around, explore further, or linger on something of interest. As with all of our content, we invite you to jump into the conversation and comment at will!
We're so happy that you're part of our growing global digital health community, and look forward to Connecting Great Minds™ and making a difference in the world together.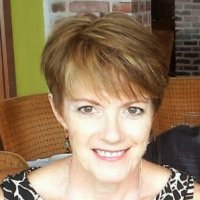 Sue Montgomery, RN, BSN, CHPN
Senior Content Editor, nuviun
Big Data
I'm a Big Data nut, and a privacy/security nut as well, so when I saw this title from Healthcare Info Security, I had to check it out:
Big Data in Healthcare: A Cause for Concern?
Ehealth
As just another indication that digital health is global, it's interesting to see a Shanghai-based company providing ehealth solutions for the Netherlands:
ZTE signs cooperation agreements with Dutch TNO and the Economic Development Board of Almere to enable smart city solutions
EHR/EMR
Looks like a whole bunch of docs are about to meaningfully shed Meaningful Use:
2015: End of the road for meaningful use?
Gamification
Now here's a blast from my nursing school past – connecting gamification to Maslow's Hierarchy of Needs – love it!
6 Techniques to Effectively Gamify a Mobile App
Health 2.0 Social Media in Healthcare
If there's anyone-who-knows-anything about Health 2.0, it's these two:
Interview with Matthew Holt and Pascal Lardier
Health and Wellness Apps
Popular Mechanics was always lying around my house growing up—since my dad never found something broken he couldn't fix. But who knew the mag also covers mental health?
Smartphone Shrink: 5 Apps to Help Your Mental Health
This comment on the article by a reader provides another great resource:
"There are several pages of mental health Apps for Therapists, Therapy, Self-Help and Students at www.telementalhealthcomparisons.com/apps."

Jay Ostrowski · Director of Product and Business Development at National Board for Certified Counselors - NBCC
Thanks Jay!
Health IT
I've read a lot of excellent research from Parks & Associates, so when I saw Harry Wang's name under this title, I had to dive in:
Virtual care demand could test care providers' health IT infrastructure in 2015
Interoperability
I have to admit that the quote: "EHRs have become roach motels" pulled me into this one:
Bold claim: 'an operating system for the entire healthcare industry'
Medical Imaging
When we talk about interoperability, it's typically wrapped around an EHR or new challenges with the explosion of mhealth—but it's a hot topic in radiology right now as well:
Interoperability in Imaging and Radiology
mHealth
The affordability of mhealth is quickly becoming the NGO's best friend:
3 NGOs Fighting Tuberculosis with Mobile Tech
Personal Genomics
I couldn't help checking out why an aerospace giant is weaving itself into DNA:
Illumina, Lockheed Martin Team on Personal Genomics
Quantified Self
"$14.4 trillion of added value across global industries"…yep, I wanted to read more, too:
How Quantified-Self Will Redefine the Future of the Enterprise
Sensors and Wearables
Being an Ohio native (#GoBucks!) and Midwestern gal at heart, this Forbes title caught my eye:
Why the Midwest Can Lead the Wearables Revolution
Telehealth/Telemedicine/Connected Health
Well, New York is certainly known for its New Year's celebrations:
Look at What New York Did With Telemedicine to Bring in the New Year
Editor's Pick:
Within our own content recently, nuviun's big data expert—Pam Baker—knocked it out of the ballpark with this one:
4 predictions on big data in healthcare for 2015
Thanks for joining me—and please stop in again next Friday for Weekly Rounds across the Digital Health Landscape!
Sue Montgomery is nuviun's Senior Content Editor and has been a nurse for 30 years. Passionate about patient advocacy, she's also an unapologetic word-nerd and digital health geek. You can follow her on Twitter @suemontgomeryrn.