nuviun's Senior Content Editor provides a quick trip around the Digital Health Landscape in this weekly wrap-up with her Digital Health Rounds.
As a nurse-who's-an-editor-for-a-health-related-publication, I couldn't help but use some healthcare lingo in naming this weekly column of mine.
Just as we "round" on patients in healthcare to check on current status, and write up our findings in "progress notes" so I'll be rounding on various sectors in our Digital Health Landscape—providing short notes and links to a variety of stories that caught my eye each week. This certainly isn't meant to be comprehensive, but just a quick trip across the landscape to help top off our week with you.
This week, I'm impressed with the need for an increase in advocacy in the digital health space for mental health/behavioral health patients and providers. I'll stay off my soapbox and let you dig in, lest I defeat my purpose of being short 'n sweet!
So kick back and relax with me—feel free to skip around, explore further, or linger on something of interest. As with all of our content, we invite you to jump into the conversation and comment at will!
We're so happy that you're part of our growing global digital health community, and look forward to Connecting Great Minds™ and making a difference in the world together.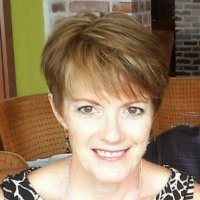 Sue Montgomery, RN, BSN, CHPN
Senior Content Editor, nuviun
Big Data
I knew that South Korea was technologically advanced, but not that Seoul is the world's #1 city for clinical trials—and where leaders have an eye on mhealth data to optimize them:
We Need a Clinical Data Revolution in Healthcare: A Lesson from South Korea
Ehealth
Calling all EU SME's: the deadline to apply is February 15th!
EU SME eHealth Competition 2015
EHR/EMR
I've trained many clinicians on the use of the EMR, and sat with surveyors as they combed through them to see if our "t's" were crossed and "i's" dotted. Copy/paste and auto-populate functionalities have always been fingernails-on-a-chalkboard for me:
EMRs can hurt physicians during lawsuits. Here's how.
Gamification
Trends in parallel often invade healthcare as well—especially if techniques are embedded in the minds of future generations of healthcare consumers:
Gamification Is On Track to Take Over Your Classroom
Health 2.0 Social Media in Healthcare
It may have its limitations, but that doesn't mean it isn't having a big impact:
24 Outstanding Statistics & Figures on How Social Media has Impacted the Health Care Industry
Health and Wellness Apps
It's only open to 500 U.S. users to start—with lots of perks dependent on user feedback. Love the "karma points"!
Health and Wellness Wearable GOQii Launches US Beta
Health IT
He's opinionated, which is why I like to read his stuff—and I think Edmund Billings, MD is spot on here:
Behavioral health acutely needs EHRs
Interoperability
Can we blame 'em?
AAFP Calls for a Less Burdensome ONC Interoperability Plan
Medical Imaging
As I have friends struggling with the challenges of Autism Spectrum Disorder within their families, this one caught my eye:
New MRI Diagnostic Test for Autism Spectrum Disorder
mHealth
It's fantastic to see Europe moving forward to support entrepreneurial efforts and the growth of mhealth in the region:
mHealth in Europe: Preparing the ground – consultation results published
Personal Genomics
Genome sequencing at birth may sound like a panacea of lifetime personalized medicine—but ethical conundrums could prevail. Not all parents want their healthy babies given lifetime labels of predicted disease if the future doesn't look so rosy:
Genome Sequencing in Babies to Begin as Part of Study
Quantified Self
A work-life-balance is good for our health!
From the 'Quantified Self' to the 'Quantified Workplace'
Sensors and Wearables
Just the opposite of what I encountered in the ICU all those years—when the electrode dried out it didn't work!
New "Dry" EKG Sensors Pave the Way for Advanced Wearable Heath Devices
Telehealth/Telemedicine/Connected Health
Just when you thought everyone had boarded the train:
Texas Torches Telemedicine? Board Issues Emergency Rule
Editor's Pick from the nuviun ranks:
Data visualization provides the ability to capture massive amounts of information at a glimpse—and often lets the reader interact with the story. Check out what our data journalist, Ben Heubl, did with the full history of HealthMap in one timeline visualization and interview with co-founder John Brownstein. Hover over the right side of the graphic, and dive in!
HealthMap—Online Technology to Transform Public Health
Thanks for joining me—and please stop in again next Friday for Digital Health Rounds!
Sue Montgomery is nuviun's Senior Content Editor and has been a nurse for 30 years. Passionate about patient advocacy, she's also an unapologetic word-nerd and digital health geek. You can follow her on Twitter @suemontgomeryrn.