nuviun's Senior Content Editor provides a quick trip around the Digital Health Landscape in this weekly wrap-up with her Digital Health Rounds. This week, she's impressed by an apparently new trend in wearables: "task-specific devices."
As a nurse-who's-an-editor-for-a-health-related-publication, I couldn't help but use some healthcare lingo in naming this weekly column of mine.
Just as we "round" on patients in healthcare to check on current status, and write up our findings in "progress notes" so I'll be rounding on various sectors in our Digital Health Landscape—providing short notes and links to a variety of stories that caught my eye each week. This certainly isn't meant to be comprehensive, but just a quick trip across the landscape to help top off our week with you.
This week, I was impressed by an apparently new trend in wearables—though I listed them in the often-overlapping quantified self: "task-specific devices."
So kick back and relax with me—feel free to skip around, explore further, or linger on something of interest. As with all of our content, we invite you to jump into the conversation and comment at will!
We're so happy that you're part of our growing global digital health community, and look forward to Connecting Great Minds™ and making a difference in the world together.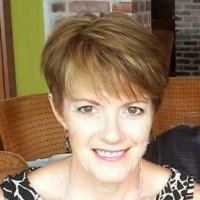 Sue Montgomery, RN, BSN, CHPN
Senior Content Editor, nuviun
Big Data
A while back I asked, "Who will fill the Big BI vendor gap in healthcare?" I'd be willing to bet that Microsoft will be throwing its hat into the ring:
Microsoft expands Power BI's data analysis reach
Ehealth
It's a great reminder of the overlap in sectors—as this one could've been telehealth, too. And since I grumbled about the issue last week, it's great to see patients with mental health needs benefiting from all that digital health has to offer:
E-therapy stepping up to fill mental health gaps
EHR/EMR
Finally…
Hospital to let patients add to own EHRs
Gamification
Even insurers like to play:
Cigna launches gamified digital health coaching
Health 2.0 Social Media in Healthcare
I gotta' say it: Go nurses!
Web 2.0, Key to the Nursing Profession
Health and Wellness Apps
Talk about evidence-based decision-making. Since I didn't know whether to laugh or cry about this one, I decided I must be getting old:
This App Wants To Help You Get Rid Of People Who Stress You Out
Health IT
From 14,000 in ICD-9 to 68,000 in ICD-10…and if you happen to have been hit by a turtle? Yep, there's a code for that…
IT shops grapple with new healthcare codes for hurled turtles, fiery water skis
Interoperability
Maybe, just maybe, we're about to light a fire under Interoperability's sluggish self—and providers will get a tool to pick through the mountains of data to find the nuggets they need:
Medical Imaging
Perhaps it's no coincidence that an opening on Super Bowl Sunday includes the potential for live streaming from the MRI suite. But the bigger picture? The 25 robots who'll be roaming the halls…wonder who they'll be cheering for:
At UCSF Medical Center, robot-aided healthcare is here
mHealth
Last week, I mentioned it. This week, we published about it. And here, it's exciting to see such an immediate response to its results:
Interview with Peteris Zilgalvis: Head of Unit Health and Wellbeing in European Commission.
Personal Genomics
It would have caught your eye, too…
When the Microbiome Stages a Coup
Quantified Self
I want the gloves that will make me a better piano player:
The Future of Wearables Isn't a Connected Watch
Sensors and Wearables
Talk about renewable energy:
Skin patch turns friction into electricity to power wearables
Telehealth/Telemedicine/Connected Health
This just in—and offering a list of apparent firsts:
OSTAR Launches First Cellular TeleHealth Blood Pressure System for CHF
Editor's Pick from the nuviun ranks:
If you've followed us much, you've seen her name a lot. We're so fortunate to have our amazing Jenn Lonzer covering the global digital health news beat. She got a lot of attention with this one:
INFOGRAPHIC: Online Health Information Seeking
Thanks for joining me—and please stop in again next Friday for Digital Health Rounds!
Sue Montgomery is nuviun's Senior Content Editor and has been a nurse for 30 years. Passionate about patient advocacy, she's also an unapologetic word-nerd and digital health geek. You can follow her on Twitter @suemontgomeryrn.
The nuviun blog is intended to contribute to discussion and stimulate debate on important issues in global digital health. The views are solely those of the author.